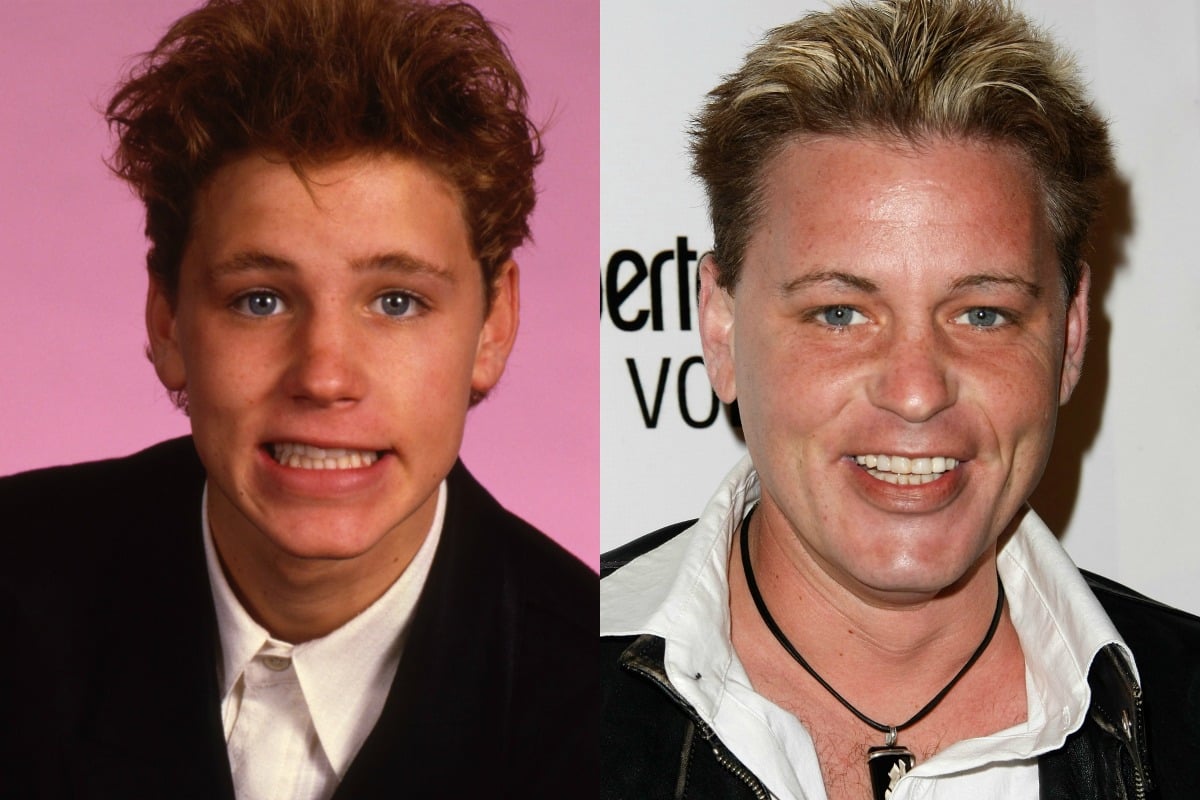 This post deals with child sexual abuse and might be triggering for some readers.
In the 1980s, Corey Feldman and Corey Haim were some of the biggest names in Hollywood.
In mere years, the actors experienced a meteroic rise to fame.
Affectionately known as The Two Coreys or The Coreys, the young actors starred in a number of popular movies together, including horror film The Lost Boys and comedy Licence to Drive.
But as the story often goes, Feldman and Haim were soon lost down the dark path that so many other child stars take.
My Truth: The Rape of Two Coreys will be aired in a worldwide stream on March 9, 2020. Post continues below.
As Feldman and Haim transitioned from child stars to adults, concerning reports they had been sexually abused at the hands of several powerful men in Hollywood began to emerge.
"People said, 'Oh yeah, the Coreys, everyone's had them,'" Alison Arngrim, who starred in Little House On The Prairie, told Fox News in 2011.
"I literally heard that they were 'passed around'. The word was that they were given drugs and being used for sex."
Amid the sexual abuse claims, which continue to resurface in the media to this day, the Coreys both struggled with their life in the limelight, leading them down a dark path dotted with drug and alcohol addiction.
For Haim in particular, the self-confessed "chronic relapser" struggled with addiction issues from his teenage years up until his death, leading him to attend rehab a total of 15 times.
Corey Haim's rise and fall.
Corey Haim launched his career at the age of 13, appearing in the educational comedy series The Edison Twins from 1984 to 1985, and thriller film Firstborn in 1984.