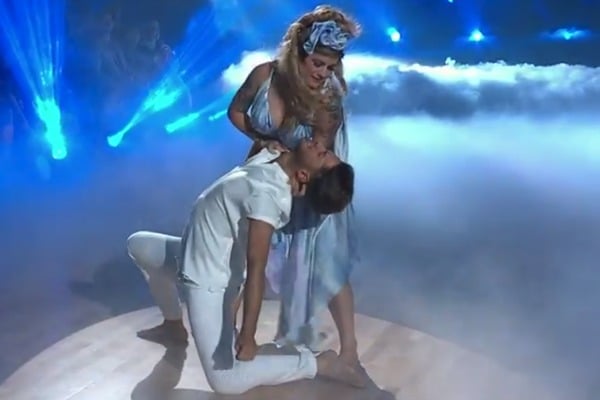 Constance Hall cried and cried as she practised last night's routine for Dancing with the Stars.
"This is the most emotional dance you will ever see," she posted on Instagram.
"I weep every time I dance it and have had the most exhausting week in rehearsals."
Like all the competitors on Monday night, Hall had to dance to the theme of a "memorable year" in her life. So she chose 2018, the year she went to Kenya and visited the children she was supporting through the charity Rafiki Mwema.
"They changed my life forever," she wrote.
"I am dancing for children who blame themselves for contracting HIV after being raped at two years old. I am dancing for babies that were forced into prostitution. I am dancing for all of the neglected and abused children that we are yet to reach, who are in pain, alone and scared."
Hall explained that she was dancing as Rafiki, and her dance partner, Gustavo Viglio, was dancing as one of the boys from Rafiki, "a hurt boy who doesn't want to accept Rafiki's love". But halfway through rehearsals, that changed, and Gustavo "became" her young son Arlo.
"And I remained me, his mother," Hall added. "And I realised that the relationship Rafiki have with our boys is exactly the same as the relationship all mothers have with our children, they resist us at times and we keep loving them until they finally accept our love.
"I miss my kids so much right now that this dance has been next to impossible to perform."