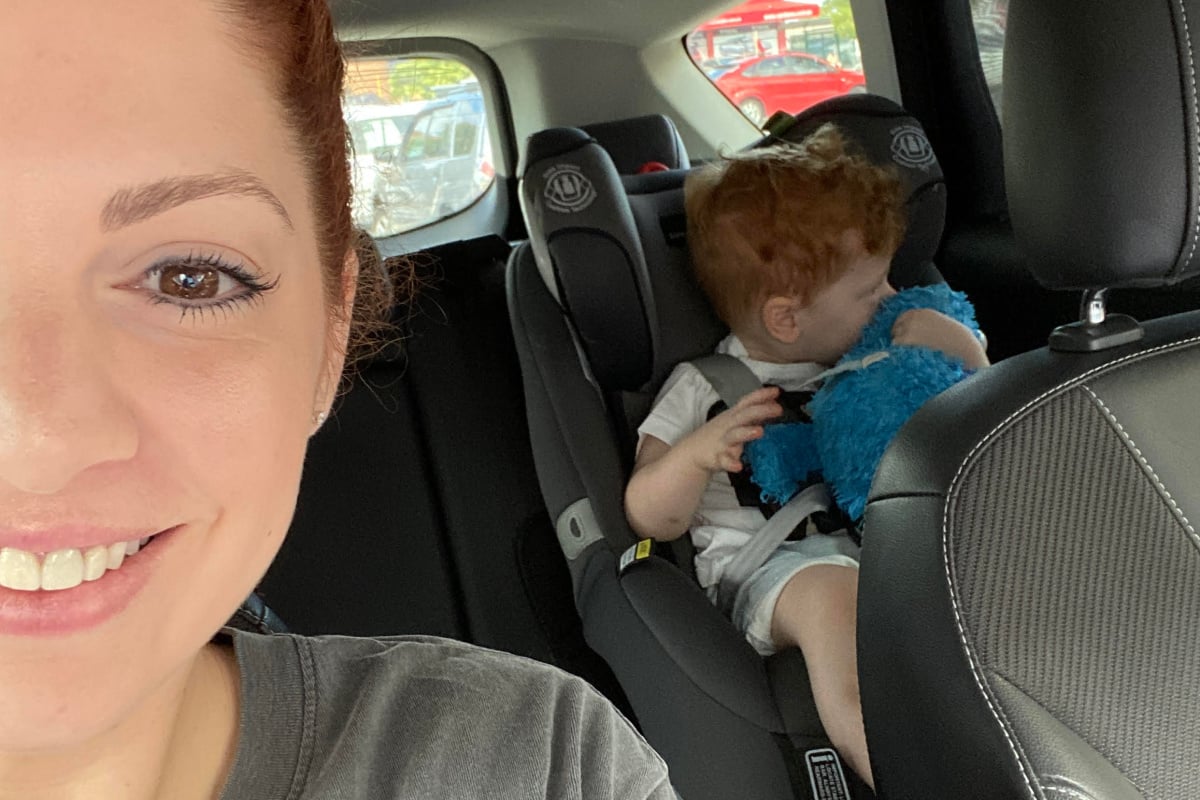 This post deals with depression, anxiety and suicide and might be triggering for some readers.
For most of my life I haven't felt like I've had anyone that I could speak to or anyone who would understand me. I always felt like something wasn't right with me – I was weird, too sensitive, didn't belong.
I was unlovable. I didn't know anyone else who felt this way, and in all the Disney movies I watched as a kid the princesses were always happy.
As time went on a new thought became a constant, this thought being that I didn't deserve to be on this Earth. When I was 18, I was diagnosed with clinical depression, generalised anxiety disorder and mild OCD.
How to talk to someone with anxiety. Post continues below.

Fast forward to 2020, and I can thankfully say I have survived a suicide attempt, completed a double degree in psychology and counselling, founded my own charity, The Inner Ninja Foundation, started my masters in suicidology, and become a mother to my amazing son. Most of the time, I live a healthy happy life.
However, I still have thoughts about people thinking I am crazy. I worry that I will let them down, or that I am still not good enough. I worry that I am a burden on them.
I have now been healthy again for seven years. Seven years of battling, fighting, drowning, swimming, running and sitting with my internal pain and thoughts. Resilience and inner strength (my inner ninja) are words that come to mind when I reflect on how far I have come. Still, sometimes I forget the journey and can feel like I am right back to where I was seven years ago.
The struggle I have now is trying to tell my loved ones and friends when my illnesses are playing up. The minute I became a mother, a new stigma attached itself – the one where people think you automatically are cured of your mental illnesses because you have this beautiful child to call your own.
I started to face a new pain on top of what was already there because it was now wrapped up in shame. How do you find the words to say to the people you love, that even though you have just given birth to a miracle, you still have the same thoughts and feelings? How do you find the right words to explain what's going on inside, without freaking them out or worrying them?
By breaking the stigma and self-stigma that can debilitate us. By educating people about mental illnesses. By sharing our stories and lived experiences with each other, and learning from the struggles of others, without judgement. By being truthful to ourselves. By doing all these things, we can all begin to feel more included, and we can improve and potentially save the lives of people living with mental illnesses or people who are struggling.