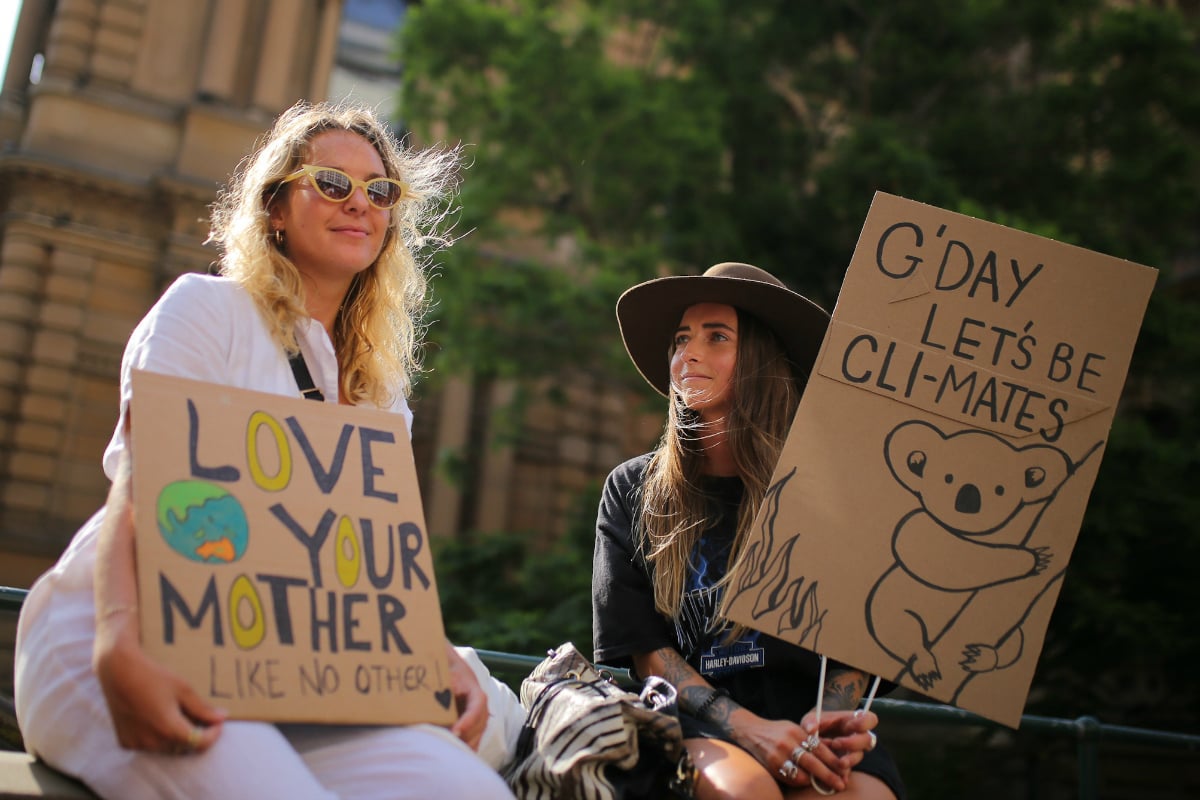 On Friday afternoon, tens of thousands of Australians congregated in their local cities to protest the federal government's inaction on climate change in the wake of the nation's bushfire emergency crisis.
Since September, ferocious infernos have torn families and communities apart. This bushfire season has claimed 28 lives, including three firefighters, and destroyed more than 2100 homes.
As fires continue to burn, the conditions have been described as "apocalyptic" and likened to "an atomic bomb".
Protests around the country were organised in response to the ongoing bushfire crisis. Here are some of the most powerful signs, seen across the country.