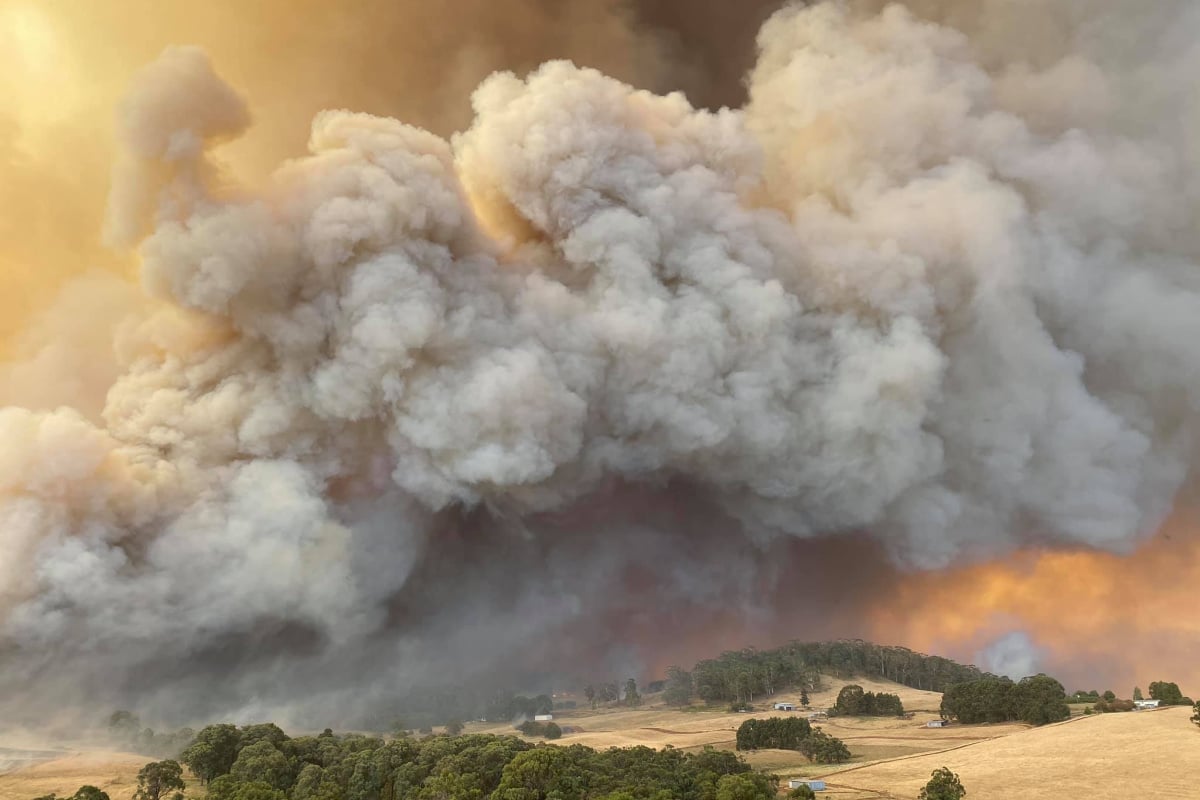 For further information on how you can help those affected by the bushfires, read our post here.
Since September, Australia has experienced the worst bushfires in our history. Ferocious infernos have torn families, homes and communities apart.
The conditions have been described as "apocalyptic" and likened to "an atomic bomb" as fires continue to burn in every state and territory in the country.
Hazardous smoke has spilled into our most heavily populated cities, including Sydney, Melbourne and Canberra.
We are only one month into summer.
At a time when the truth has never mattered more, here are 16 critical facts about the national bushfire crisis.
This season, 23 people have been killed in the bushfires so far. This includes three volunteer firefighters in NSW who have died while battling the fires.
As of Monday afternoon, six people remain missing.
An estimated 480 million animals have been killed since bushfires in NSW started in September 2019. This figure comes from Professor Chris Dickman, who is an expert on Australian biodiversity at the University of Sydney.
Over seven million hectares of land have burned in the fires. According to The New York Times, that area is six times the size of the 2019 Amazon fires.
At least 1700 homes have been destroyed across the country in the fires.
NSW Premier Gladys Berejiklian confirmed on Sunday that the speed of these bushfires are "unprecedented" and that the state is facing "uncharted territory".
Comedian Celeste Barber has raised almost $35 million with the help of over 800,000 donors via her Facebook fundraising page.
Watch: Celeste Barber's mother-in-law, Joy Robin, on the devastation caused by the bushfire crisis. Post continues below. 
The smoke from the bushfire crisis has drifted to the South Island of New Zealand, more than 2,000 km away, turning the sky orange, and sections of their glaciers brown.
Under Prime Minister Scott Morrison, Australia has no national energy policy.
The New York Times published an article headlined: "Australia Is Committing Climate Suicide".
A state of disaster was declared for the first time in Victoria's history.
Army reservists will help bury 100,000 livestock that have been killed in the fires.
Scott Morrison announced in late December that volunteer firefighters in NSW will be able to receive $6,000 in compensation from the Federal Government.
The mass evacuations that took place following New Year's Eve across New South Wales and Victoria are understood to be one of the largest ever emergency movements of people in Australia.
The Federal Government is committing an additional $2 billion over two years to a new agency tasked with rebuilding bushfire-ravaged towns.
Canberra is today ranked the worst city on the planet for air quality, with Australia Post forced to cancel all deliveries, and childcare centres, universities and museums closing. The air quality is so poor, that the Department of Home Affairs and the Australian Border Force advised their staff to stay home.
If you want to help, you can donate funds to the organisations below:
… And there's more.
Mamamia Out Loud, our bi-weekly podcast, is coming to Melbourne for a live show, with 100 per cent of all ticket proceeds going to the Australian Red Cross disaster relief and recovery fund.
It's a brand new show, full of laughs and news and opinions and a few special surprises, with Mia Freedman, Holly Wainwright and Jessie Stephens, on February the 11th. You can buy tickets right now at mamamia.com.au/events. See you there! 
Feature Image: Twitter/Kelly_J_Small.
---
Sign up for the "Mamamia Daily" newsletter. Your morning hit of the top news stories, to be consumed with a coffee in hand.
---
To support those affected by Australia's devastating bushfire crisis, you can donate to the Australian Red Cross disaster relief and recovery fund. Your money will go towards supporting thousands of people in evacuation centres, emergency assistance including cash grants to people who have lost their homes, psychological first aid, and helping communities prepare for future disaster.