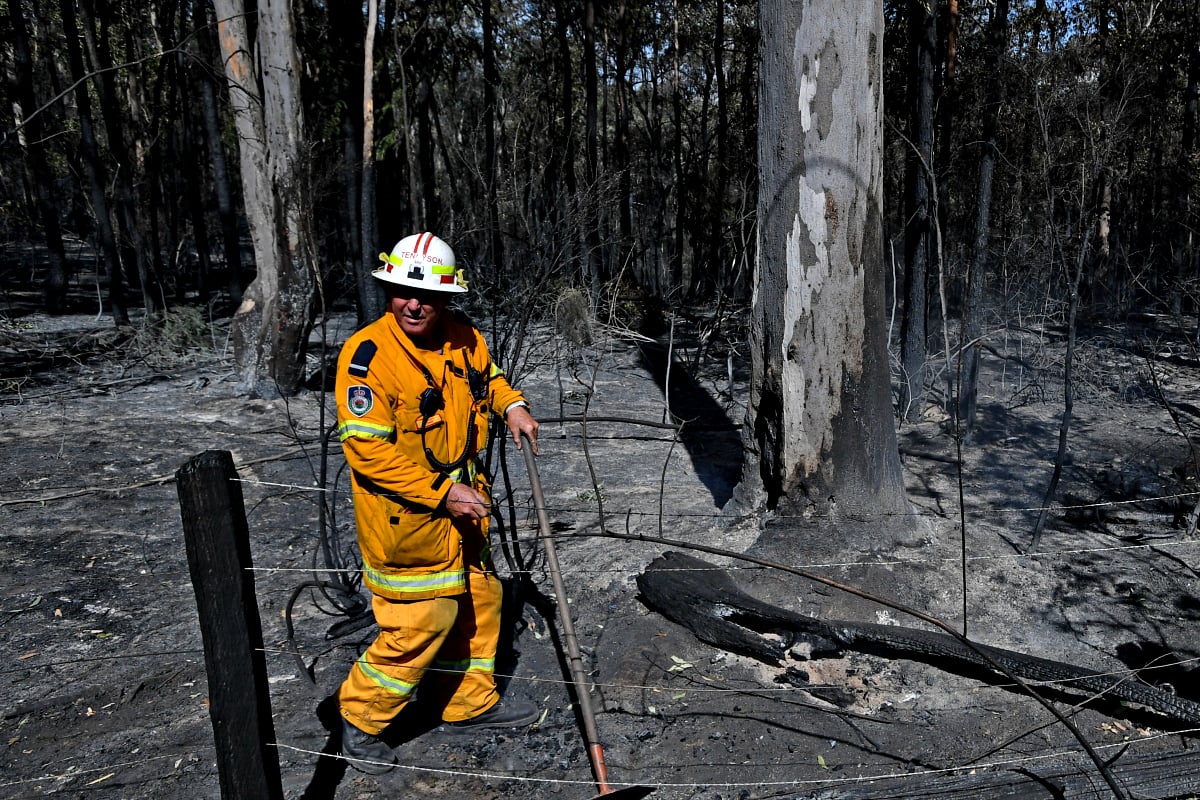 Misinformation often flourishes in times of crisis, as people scramble to make sense of the chaos unfolding around them.
This week has been no exception.
As NSW and Queensland are consumed by ferocious bushfires, claims about the situation have been flung around by MPs, commentators and social media users. But what's true?
Let's take a look at some of the key talking points that have sprung from the devastation.
Are these fires the worst Australia has seen?
The crisis is still very much unfolding. But as it stands, in terms of the number of lives and homes lost, the answer is, thankfully, no.
So far, three people have been killed, at least 170 houses have been destroyed and dozens more are damaged.
However, when it comes to the amount of land scorched, it's a different story. As of Tuesday night, the more than 60 blazes burning across the state were "consuming an area of more than a million hectares", according to NSW Rural Fire Service Commissioner Shane Fitzsimmons.
By comparison, our deadliest bushfires, the 2009 Black Saturday blazes in Victoria, which claimed 173 lives, saw 450,000ha burned.
When words like "unprecedented" and "historical" have been used by media and emergency services over the past few days, it's been mostly in relation to the fire weather conditions.
On Tuesday, for example, low humidity was met by strong winds and temperatures in the high 30s across large parts of the state. As a result, a catastrophic fire warning — the highest alert level — was applied to the Greater Sydney, Greater Hunter and Illawarra/Shoalhaven regions; an area home to roughly six million people.
It was the first time the Sydney region, which includes the Blue Mountains and Central Coast, has faced a 'catastrophic' risk since the new warning system was introduced 10 years ago.
Such was the severity of the situation, that a day earlier Premier Gladys Berejiklian declared a week-long state of emergency, in order to afford temporary, extended powers to the Rural Fire Service to assist them in battling the blazes.
Are bushfires connected to climate change?
The experts say yes.
While the approach of summer has always brought with it the sound of sirens and the smell of smoke, in recent years, fire seasons are beginning sooner and lasting longer.
The CSIRO and Bureau of Meteorology's 2018 State of the Climate report found that, since the 1950s, there has been a long-term increase in extreme fire weather and in the length of the fire season across large parts of Australia.
"Climate change, including increasing temperatures, is contributing to these changes," the report read.