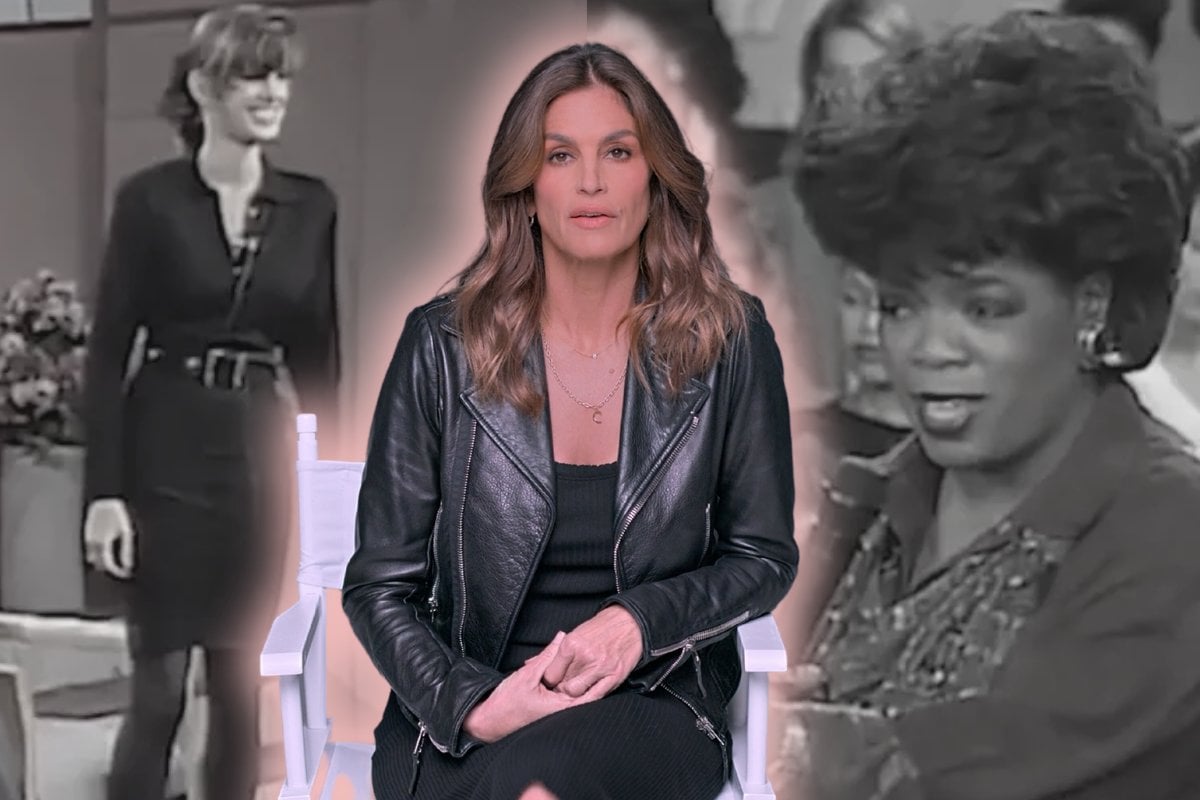 A 1986 interview between Cindy Crawford and Oprah Winfrey has resurfaced for all the wrong reasons.
The 57-year-old supermodel discusses the moment in the new Apple TV+ docuseries, The Super Models, which features interviews with Cindy, along with Naomi Campbell, Linda Evangelista and Christy Turlington as they reflect on their rise to superstardom in the '90s.
Watch the trailer for The Super Models. Post continues after video.
Crawford speaks about an uncomfortable moment when she appeared alongside Elite Modeling Agency representative John Casablancas during an interview with Oprah.
Cindy was just 20 years old when Winfrey made several comments about her body that simply would not fly in today's climate.
"Did she always have this body? Stand up just a moment, now this is what I call a body," Winfrey says about Crawford, who largely remains mute throughout the segment.
Oprah then turns to Casablancas to further probe Cindy's body. "So did you have to groom her? Or did she always have this body? This is unbelievable," Oprah remarks.
The most disturbing part of the segment is that Oprah is talking about Cindy rather than to Cindy.
"I was like the chattel or a child, to be seen and not heard," Cindy reflected in the Apple series.
"When you look at it through today's eyes, Oprah's like, 'Stand up and show me your body. Show us why you're worthy of being here.' In the moment I didn't recognise it and watching it back I was like, 'Oh my gosh, that was so not okay really.' Especially from Oprah!"