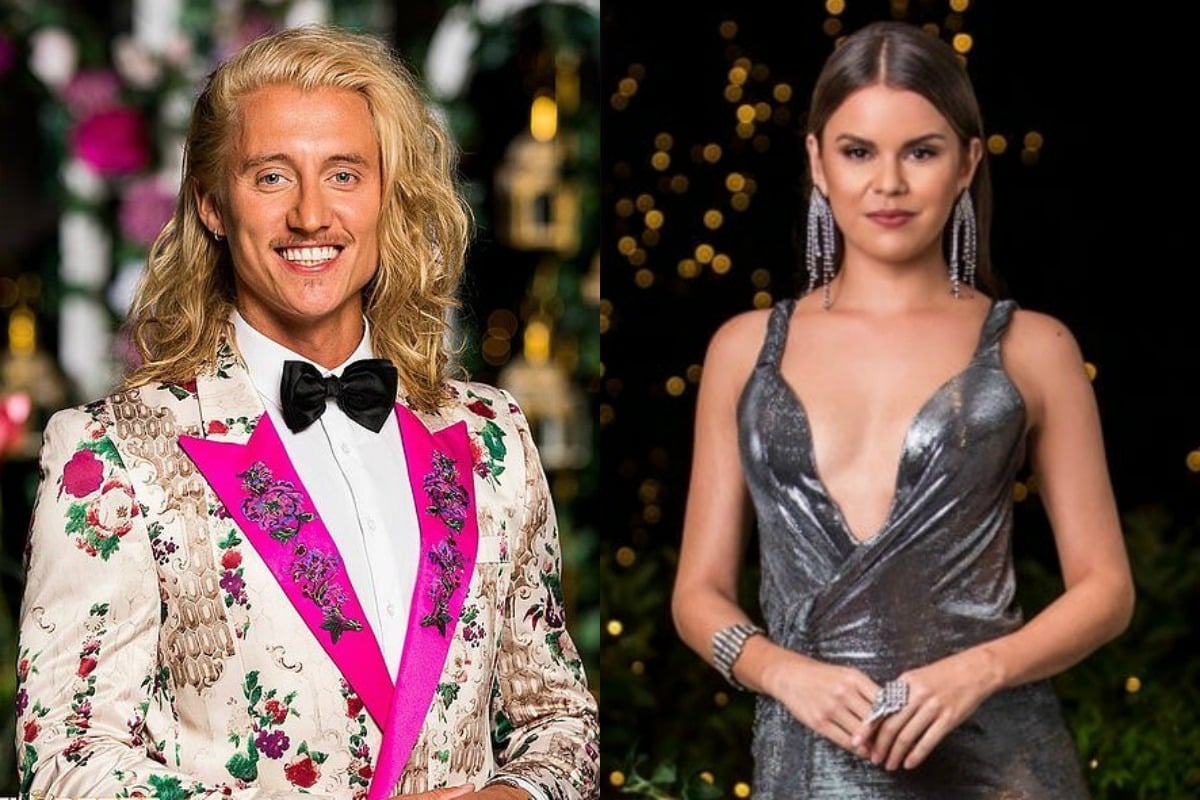 1. Oh dear. It looks like Ciarran's ex-girlfriend is joining Bachelor in Paradise.
It looks like we're in for an interesting season of Bachelor in Paradise.
You see, Ciarran Stott's ex-girlfriend and former Bachie contestant, Renee Barrett, is rumoured to be joining the show.
The 26-year-old seemingly confirmed the news during an interview with Manchester Evening News earlier this year.
"I think I'll go from the sweetheart of Australia to the bad boy of Australia so that won't be good," Ciarran told the British newspaper.
"My ex-girlfriend was on there as well which isn't ideal and I just thought I was on Love Island so was trying to get with every bird possible."