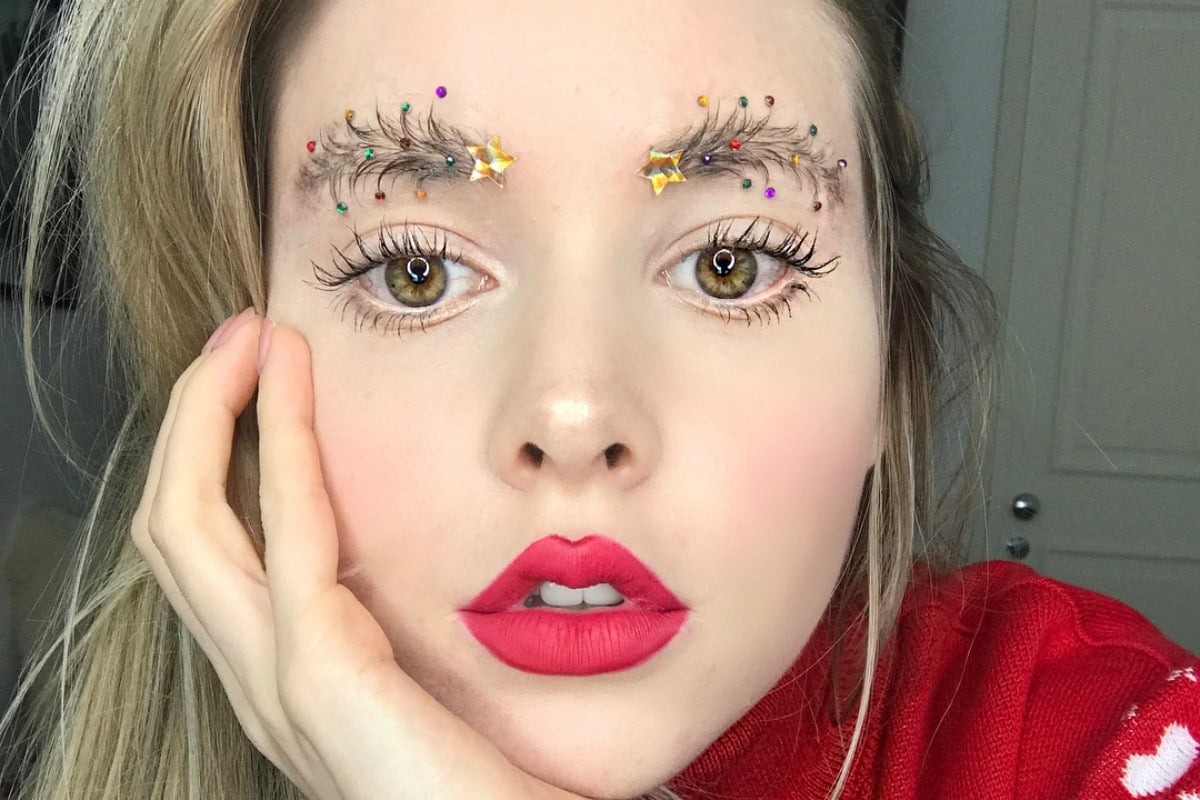 December is upon us and this festive season's fashion and beauty trends are starting to take shape.
But while red lipstick, ugly sweaters and reindeer earrings are typical for this time of year, there's an incredibly extra Christmas trend that's starting to take over Instagram.
Enter: Christmas tree eyebrows.
Yep, you read that right. Christmas tree eyebrows.
Because what better way to show your enormous Christmas spirit than to transform your eyebrows into actual, miniature Christmas trees?!
Although this look first debuted last Christmas, there's no denying that it's going to be even more popular among Christmas fanatics this year.
After YouTube and popular Instagram user @taytay_xx posted the look last December, hundreds of people have recreated it – with many going the extra mile.
To create her tree-inspired brows, Taylor used a similar technique to feather brows. (Remember those?)
She brushed and waxed her eyebrows to look like branches before attaching miniature baubles and even stars to create a Christmas tree effect.