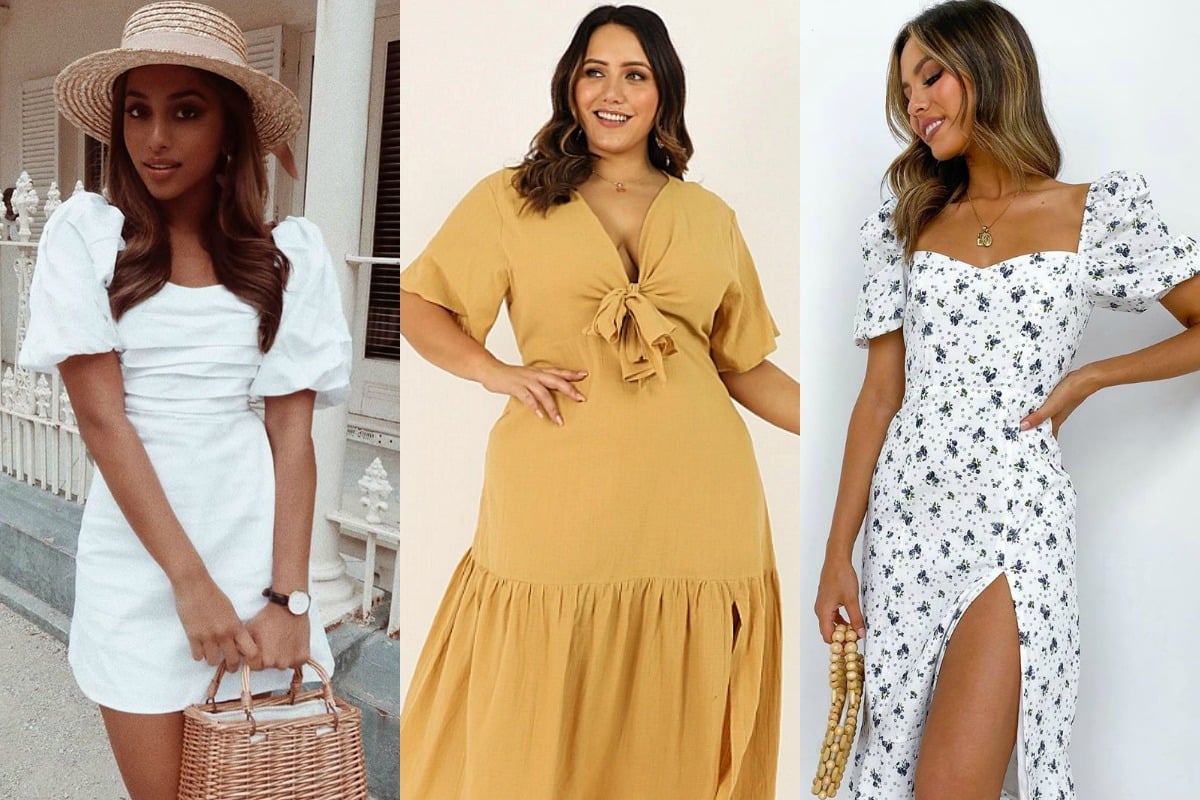 There's a strict criteria for the dress you wear on Christmas Day (should you want to wear a dress).
It needs to communicate the fact that yes, you have appropriately made an effort, and dressed up for the festivities, while still being comfortable and accommodating to the food baby you will inevitably end up nursing.
After much research, allow us to share with you the dress of the season: the "milkmaid" inspired dress. It's a romantic, summery style with sleeves and a flattering silhouette, and it's available in mini, midi and longer lengths, depending on your preferences. Plus, you'll be able to wear it again, and again, long after the Christmas lights come down.
Here are 13 options for you to consider:
Not feeling the Christmas cheer? Here are some alternative festive films to get you in the holiday spirit. Post continues below.