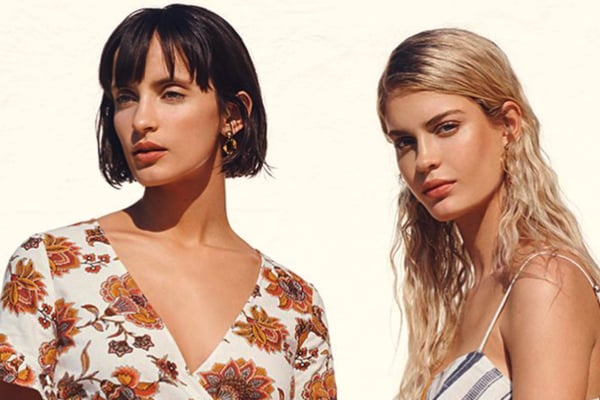 Dressing for Christmas Day is hard.
On one hand, all you really want to wear is your PJs from December 25 to New Year's Eve, but alas, there are lunches to sit through, Christmas crackers to pop, and trifles to eat.
This is where you need an outfit that will hit the perfect balance between dressy, but laid back, comfortable while still looking like you've made an effort, and for Christmas Day 2018, we're betting it's going to be the linen ruffle dress.
For one, it encompasses all of our favourite 2018 dress trends (linen, ruffles, wrap dresses) and combines them into one ultra-wearable and food-baby-friendly outfit. Dress it up with heels and a fancy clutch, or dress it down with a pair of sandals or slides, but either way, you can't go wrong.
You can also wear it again, and again, and again, long after Christmas Day, and we're willing to bet you already own some version of the dress in your wardrobe. If not, here are some of our favourite designs in a variety of price ranges, because December is expensive and we feel your pain.
Behold: