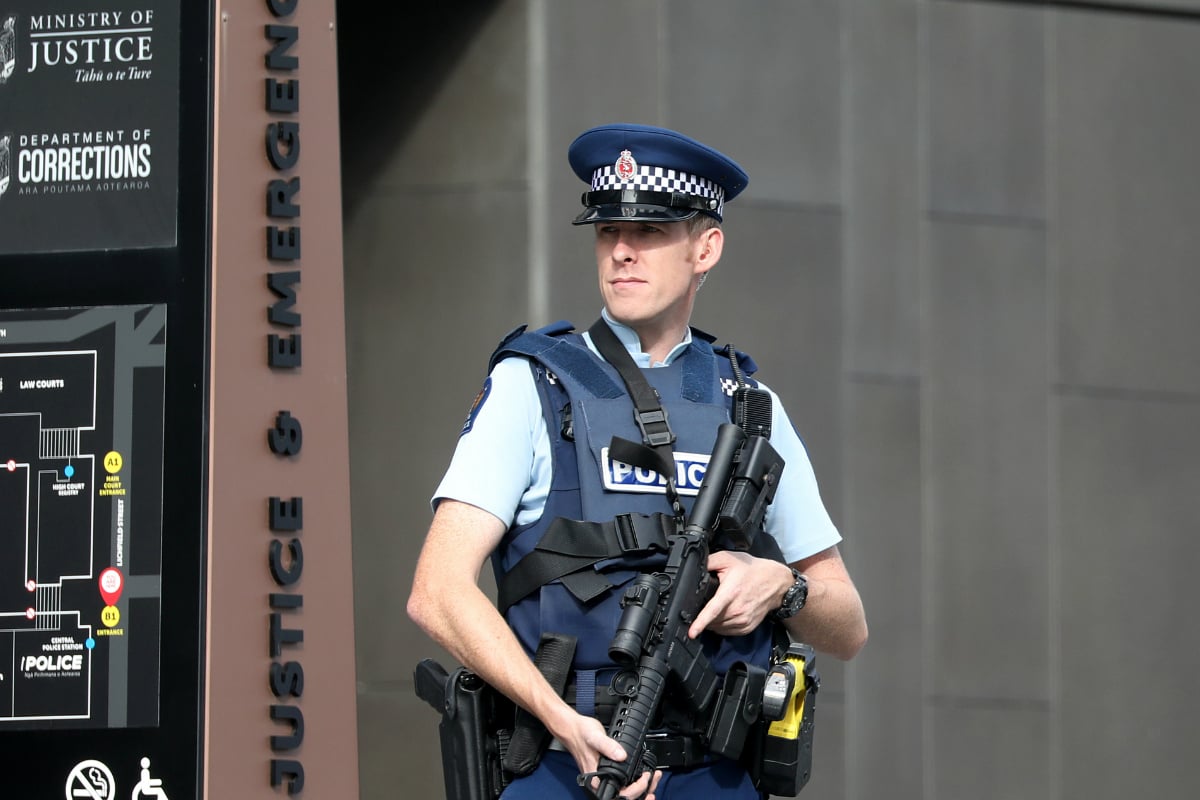 Mamamia has chosen not to show the face of the man in custody for the Christchurch terror attack, or to include or link to any distressing material about his acts. Instead, we are dedicated to remembering the names, faces and stories of the victims.
New Zealand police have rejected criticism they took too long to respond to the deadly terrorist attack in Christchurch on Friday.
In an abhorrent attack on Muslims, an Australian man shot and killed 50 people at two mosques in Christchurch. Later, it was revealed that the 28-year-old sent his manifesto to several email addresses, including that of the country's prime minister, Jacinda Ardern.
This led many to ask why the attack couldn't be prevented and some to criticise the NZ police over their response time.
LISTEN: We talk about the heroes and stories of bravery after Friday's terrorist attack.
However, the NZ police have pushed back on this fault-finding in a series of tweets, pointing out that, in fact, police responded within 10 minutes of the initial call to emergency services.
"There has been some speculation around the police response times to the first attack on Deans Ave on Friday," the statement read.
"To clarify, police received its first 111 call at 1.41pm. The first armed police unit was on scene at 1.47pm. That's six minutes to respond."
In a follow-up tweet, the spokesperson said that the gunman was arrested within 36 minutes.
"I am very proud of the police response to this terrible attack."
Within 10 minutes, our Armed Offenders Squad was on scene.

Within 36 minutes, a mobile offender was in custody.

I am very proud of the Police response to this terrible attack.

— New Zealand Police (@nzpolice) March 17, 2019
As for the racist manifesto sent to the email addresses of prominent New Zealanders, NZ Prime Minister Jacinda Ardern has said it contained no information that could be used to prevent an attack.