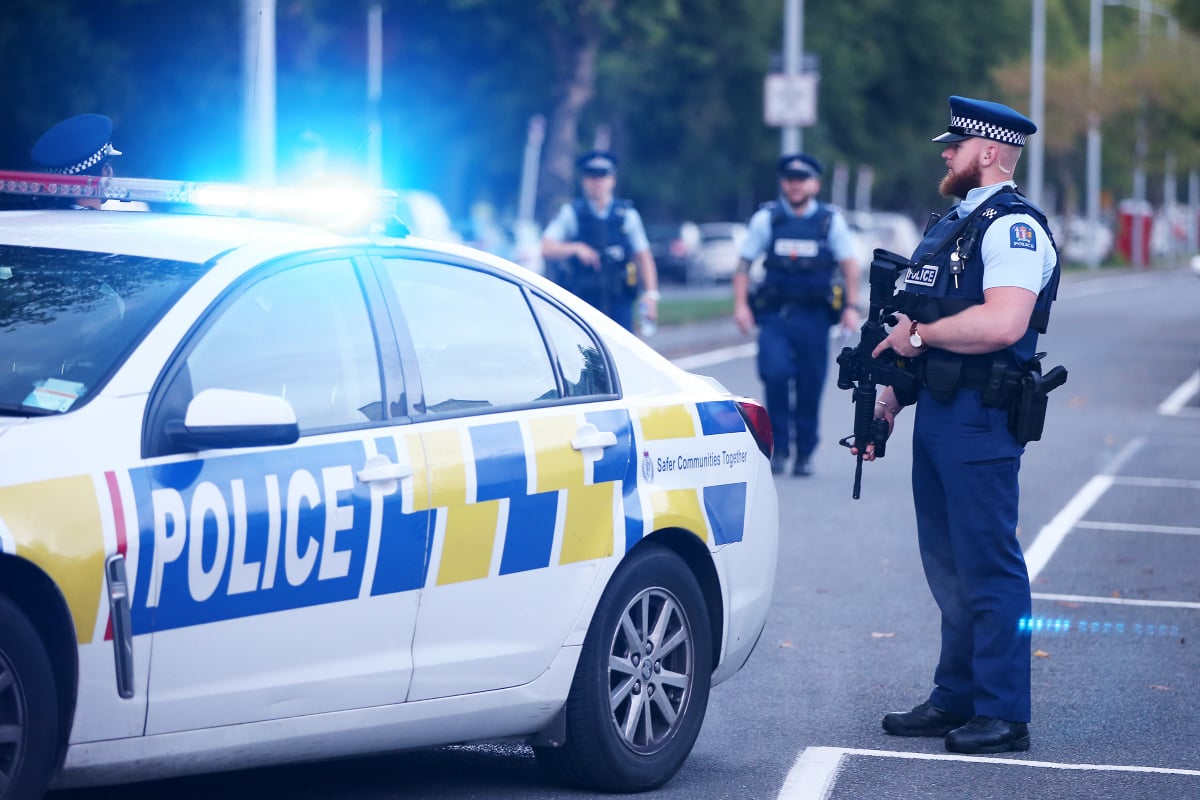 -With AAP
1. The full story of how police arrested the Christchurch gunman.
Mamamia has chosen not to show the face of the man in custody for the Christchurch terror attack, or to include or link to any distressing material about his acts. Instead, we are dedicated to remembering the names, faces and stories of the victims.
Police officers who dragged an alleged gunman from a car following shootings at two Christchurch mosques had come straight from a training session on how to deal with armed offenders.
The New Zealand Herald reported the officers, who are both based in small towns but were in Christchurch for the training, heard there was an active shooter on the loose and took to the streets to stop him.
#EXCLUSIVE Christchurch mosque shootings: Police reveal how they caught the alleged gunman https://t.co/JlpNC3zcFA

— nzherald (@nzherald) March 17, 2019
The officer's boss, rural response manager Senior Sergeant Pete Stills, said they were at training when the call came through, so they got into a police car and decided to skirt the city and follow a route they believed the shooter might take.
"They saw someone fitting the description of the offender coming towards them," Stills said. "The car was weaving in and out of lanes with its hazard lights on."
The officer's confirmed the car registration and did a U-turn. They weighed up a pursuit which could've caused a fatal crash or risked the offender getting away to hurt further innocent people.
Within 10 minutes, our Armed Offenders Squad was on scene.

Within 36 minutes, a mobile offender was in custody.

I am very proud of the Police response to this terrible attack.

— New Zealand Police (@nzpolice) March 17, 2019