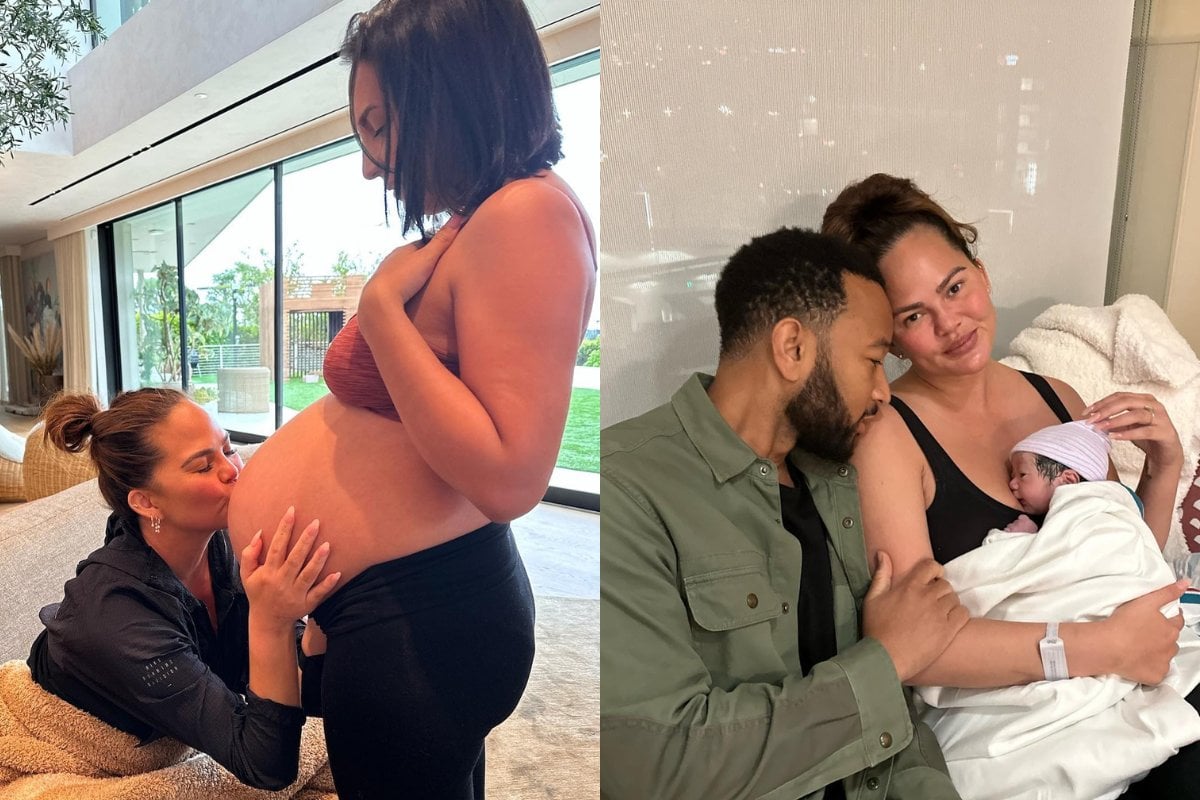 In 2023 the idea of how a family unit looks has expanded into an incredibly inclusive space where no two households look the same.
Chrissy Teigen is redefining what a relationship with a surrogate looks like after welcoming her fourth child in June. Just five months after she gave birth to her IVF conceived daughter, Esti, Teigen and her husband, John Legend expanded their family again.
While plenty of expecting parents like to set very clear boundaries with their chosen surrogate, Teigen, 37, has opened up about her close connection with the woman who carried her son, Wren.
Watch: On No Filter, Mia Freedman talks to Shannon Garner about her decision to be a surrogate for two gay men. Post continues after video.
In an interview with People, Teigen says that when was looking for a surrogate she was upfront about wanting to have a relationship that continued past the pregnancy.
"She knew early on, going into this, that I kind of wanted something that's maybe a little different from what other parents do," she said. "I understand the reason they do it, too. Everyone has their reasons for liking or doing things the way they do."
Months after Alexandra gave birth to Wren, she now has a special friendship with the Hollywood A-lister and she has well and truly been welcomed into the family.