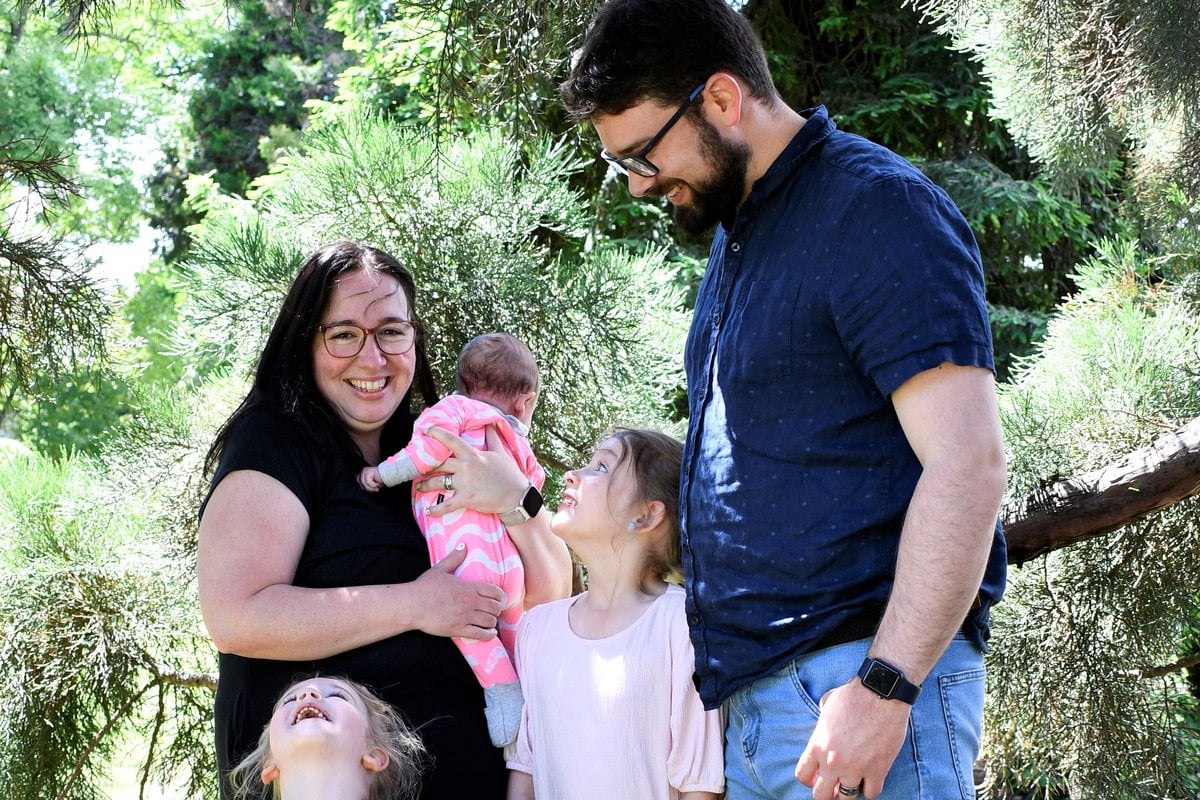 This story includes references to severe mental health issues that may be distressing to some readers.
Tracey Spohn had a textbook pregnancy with her first daughter Amelia until at 10 weeks, she experienced bleeding and thought she was going to lose her baby. The wait for an ultrasound was tense as the first signs of anxiety crept in.
"There were a few days of nervously waiting and crying to see if the baby was okay," Tracey tells Mamamia.
"When we found out she was, I almost kissed the sonographer! But I think that experience definitely turned the remainder of my pregnancy into a worry-filled few months, instead of one of joy and excitement.
"I also had severe hyperemesis with this pregnancy which made me severely dehydrated and put me in hospital briefly."
Watch: Jess Eva talks about postnatal depression on I'm A Celebrity. Post continues below.
Intrusive thoughts and anxiety.
Thankfully Amelia's birth went smoothly, and it wasn't until a few months into motherhood that Tracey experienced some incredibly dark moments.
"It all started with some intrusive and horrible thoughts. I was overwhelmed and tired and would often cry when I was alone with my baby.