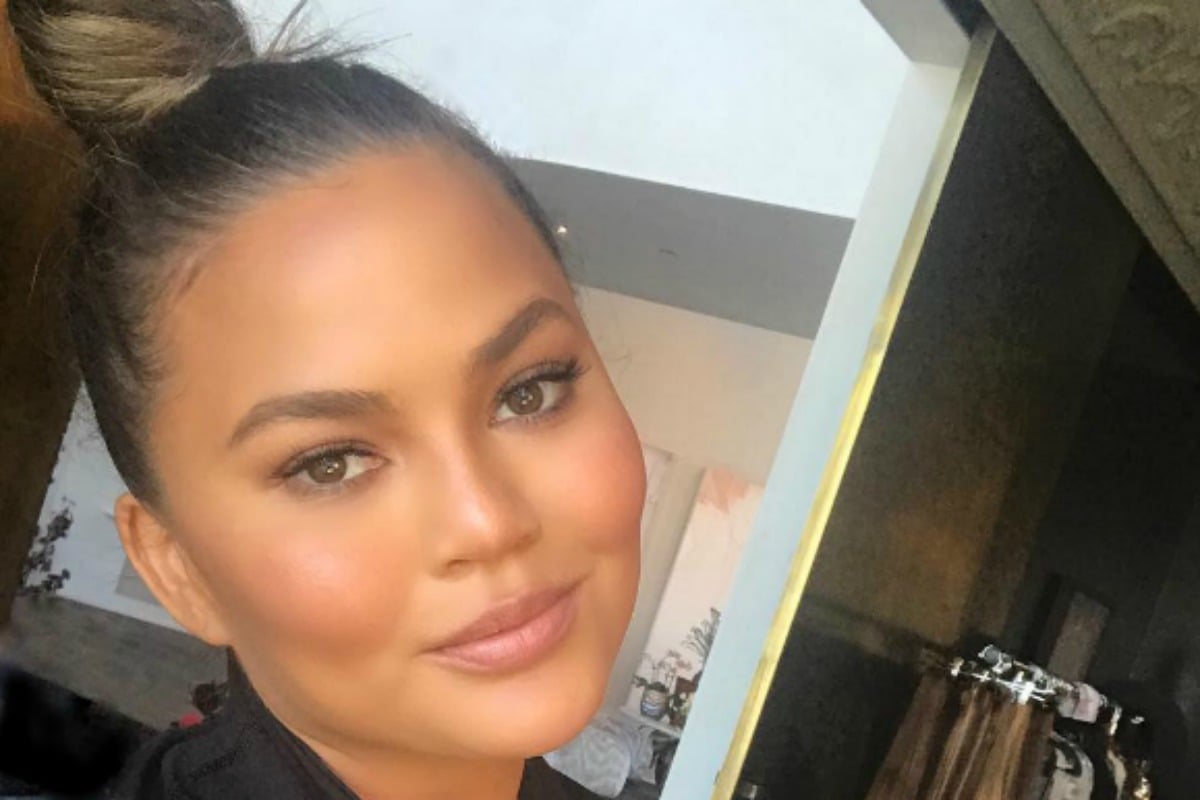 There are plenty of people out there who absolutely despise their own feet.
Some of us may even be triggered by the fact that it's about to be naked foot season (also known as summer) meaning we can no longer hide in boots; forced to expose our freakishly long second toes and epic bunions to the world.
Yes…*Some* of us.
But while we always thought celebrities were somewhat exempt from being foot-shy (what with their easy access to the world's best pedicurists and flattering designer footwear), there's one celeb who may have the strongest case of foot-hate we've ever heard of.
In fact, she's even had a "no-foot" policy written into past modelling contracts.
We're talking about Chrissy Teigen.
While Chrissy's always been a shining advocate of body positivity, the mother-of-two opened up on The Ellen Show about her biggest insecurity: her "horrible feet".
And honestly, same.
I discovered a lot about @ChrissyTeigen while she was my co-host. For instance, she gets haircuts during commercial breaks, and she hates her feet. https://t.co/4IQeenCwes

— Ellen DeGeneres (@TheEllenShow) November 20, 2018
The 32-year-old revealed to Ellen DeGeneres that she has a huge problem with bare feet, particularly her own.
"I have Asian jungle feet, like were meant to climb trees," Chrissy said, twisting her body away from the zooming camera.
She added that her foot-phobia once formed part of her Sports Illustrated contract – the magazine which kick-started her modelling career in 2010.