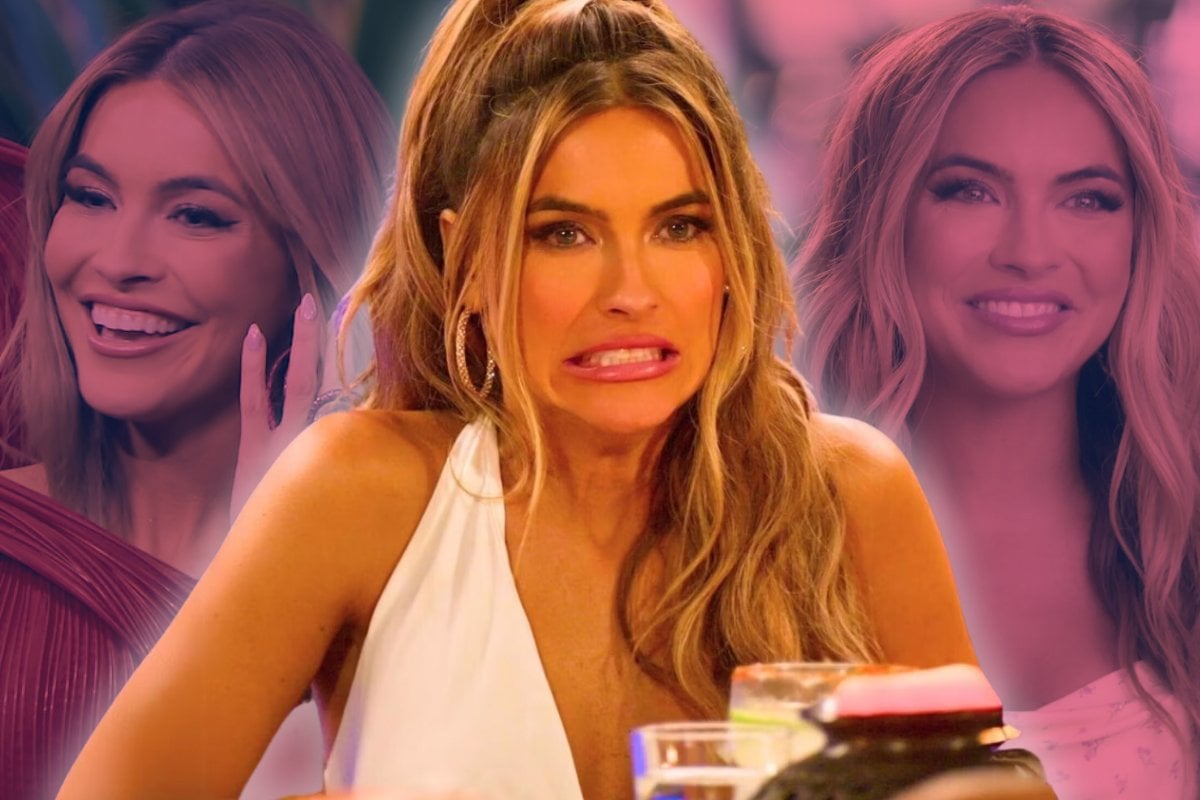 There are a few things that keep me up at night: the grim world news flooding our daily feeds, the cost-of-living crisis, and every time Selling Sunset rolls around, the name Chrishell.
For the uninitiated, Chrishell Stause stars on the Netflix real estate show, a series that follows the lives of a bunch of glamourous albeit inappropriately dressed women, along with two small identical men who happen to be their bosses.
Chrishell is arguably the hero of the whole series: her storylines dominate each season, she is often portrayed as the more reasonable person in times of drama, and her love stories (whether she's dating someone or divorcing someone else) are talking points of every season.
This means that the name Chrishell is said a lot, both by the series stars discussing her on TV and by viewers (that's us!!) who watch on and can't help but talk about the actress-turned-realtor.
But what does the name Chrishell actually mean?
Hold on to your seats and prepare to hear the greatest story ever told.
But first of all, it should be stated that Chrishell is not actually the Selling Sunset star's actual name. Her full name is Terrina Chrishell Stause, but when she was at college and before she was cast on TV shows like All My Children and Days of Our Lives, she decided to rebrand as her middle name.
"I grew up a very uncool kid from a tough childhood. I wanted a clean slate and fresh start. I associated Terrina with the kid everyone made fun of," she said in an Instagram Q&A in 2021.
Chrishell it is! And what a name!