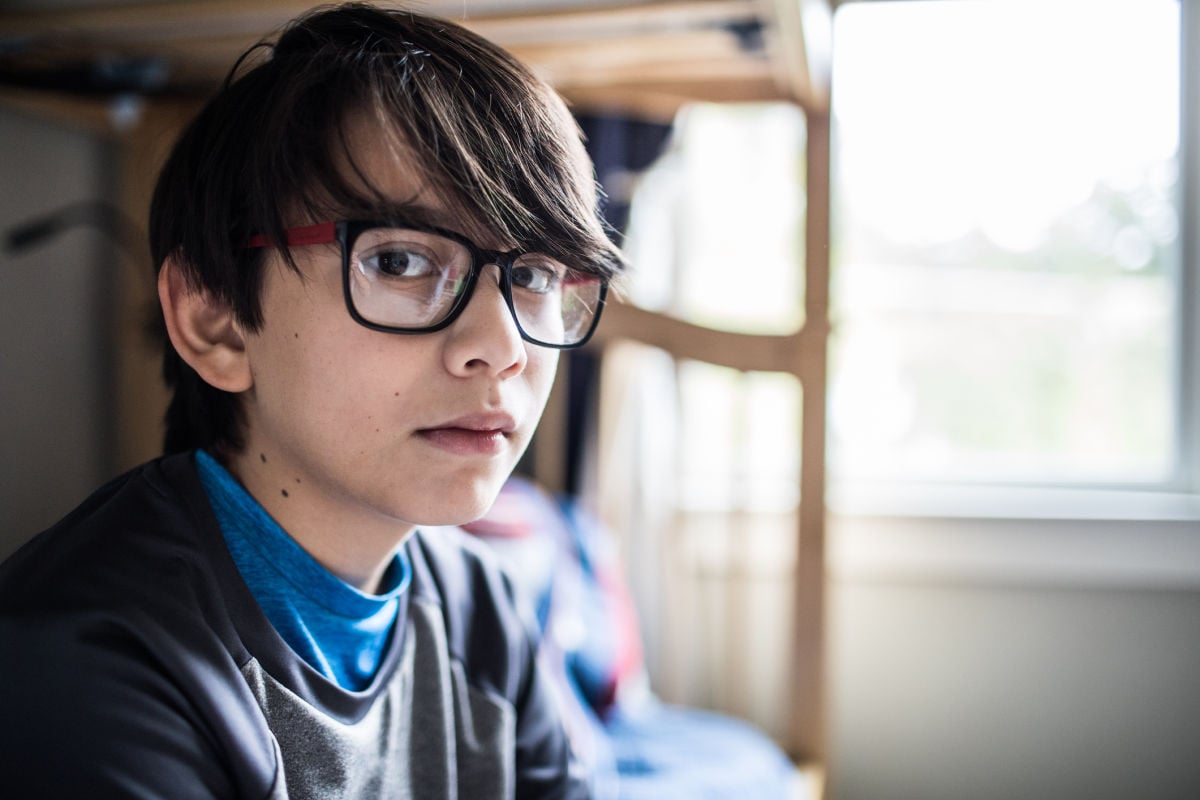 On the second-to-last day of fourth grade, my son came home from school, chewing on the collar of his blue T-shirt and scratching an irritated red spot on his leg.
"What's wrong?" I asked. "Are you worried about the summer?"
"No," he said, with another vigorous scratch. "I'm worried about next year. My teacher told me I might not be in Mrs. Troutman's class. I have to be in her class. It's not an option. Only she gets me."
The boy was fixated on having Mrs. Troutman for fifth grade. If he wasn't in her class, next year would be a disaster.
Mamamia staff members say "thank you" to their favourite school teachers. Post continues below.
Fourth grade had been rough for him. His anxiety, hyperactivity, and impulsivity made school challenging but he'd squeaked by in the early years. By fourth grade, however, his ADHD and lag in emotional maturity left him socially isolated. His fourth-grade teacher, as well meaning as she had been, didn't know how to deal with him. She often sent him across the hall to Mrs. Troutman's fifth-grade class to "settle down."
Then, something unexpected happened in Mrs. Troutman's class: My son relaxed.
Mrs. Troutman — a tattooed, four-foot-nothing ball of frenetic energy — had developed a rapport with him. He would talk to her about whatever upset him and, very quickly, it was resolved. I believed that her out-of-the-box-ness resonated with him. If she could be different and awesome, then maybe he could be different and okay, too. Whatever it was, my boy felt safe and happy in her classroom.
"Your son's a terrific kid," Mrs. Troutman would announce with a wink as she charged past me on her way to sell ice cream at the fifth-grade fundraiser, her stiletto heels echoing on the asphalt. "Give him time to grow into himself," she'd say, smiling over her shoulder as she lifted up the hem of her vintage dress and marched over toward the lunch benches.
A terrific kid. Give him time. I tucked those words into my heart and revisited them often during the end-of-the-year festivities. I watched as my son, a social and friendly kid, stood apart from the raucous circle of his classmates. When I pressed him to participate, he shrugged and said, "I don't have any friends in this class."
"Mrs. Troutman really understands me," he proclaimed again as he packed up his backpack for the last day of school. He'd set his sights on next year. Next year he'd have Mrs. Troutman—next year would be a really great year. But he came home on the last day of school agitated and anxious.