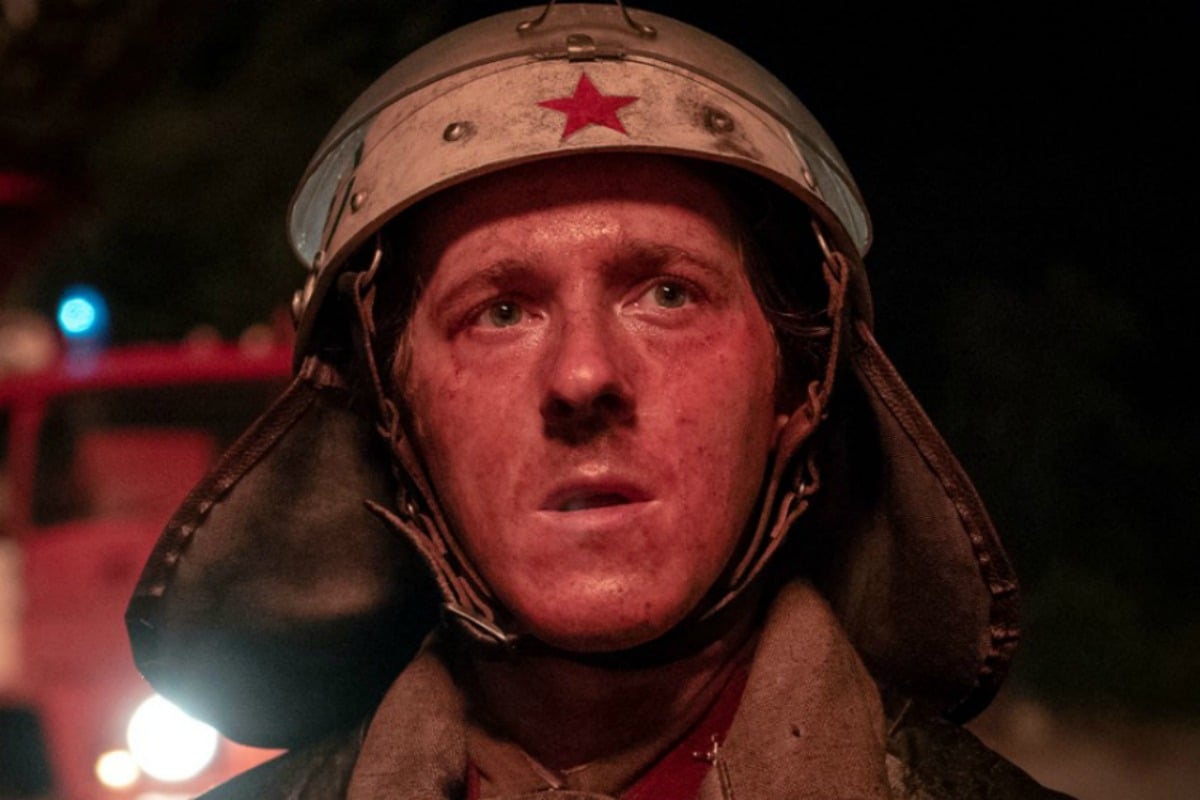 Since the release of HBO's miniseries Chernobyl, there's been a great deal of discussion about its historical accuracy.
We know that in the early hours of April 26, 1986, a safety test at the Chernobyl Nuclear Power Plant in Ukraine malfunctioned.
What followed was a series of explosions so powerful they equated to 500 nuclear bombs being projected into the atmosphere.
But what really happened to the men and women closest to it? Was radiation sickness as widespread as presented in the series? And does Acute Radiation Syndrome (ARS) really present as it did with Vasily Ignatenko, ending with his body virtually decomposing before his eyes?
Watch the trailer for HBO's Chernobyl. Post continues below.
Were the firefighters and Chernobyl workers immediately sick as a result of the radiation?
The Chernobyl radiation burns of Vasily Ignatenko.
Vasily Ignatenko, the fireman who dies in the series leaving behind his pregnant wife, was based on a real man by the same name.
According to his wife Lyudmila, who was at his side while he died, Ignatenko excreted blood and mucus stools more than 25 times a day, before eventually coughing up pieces of his own internal organs.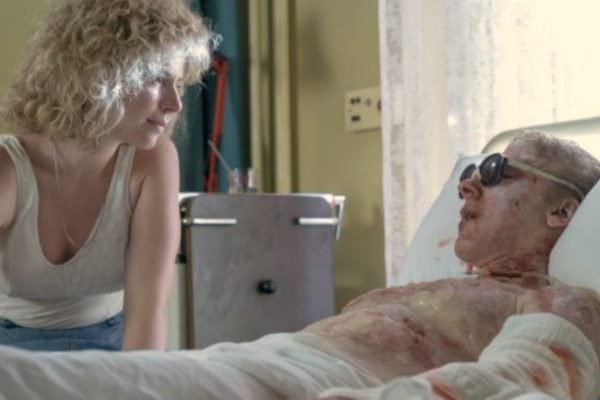 She also recalls his skin cracking and boils all over his body. "When he turned his head," she told Svetlana Alexievich, the author of Voice of Chernobyl: The Oral History of A Nuclear Disaster, "there'd be a clump of hair left on the pillow."
He was one of 27 firefighters who died of ARS in the three weeks after the Chernobyl disaster.
Head of makeup and prosthetics, Daniel Parker, has been widely praised for his accurate depictions of Chernobyl radiation burns in the miniseries.
Rather than look at photographs of Hiroshima or Nagasaki victims, which Parker figured were likely used as wartime propaganda, he instead sifted through medical textbooks, reading comprehensive physical descriptions of radiation sickness.
He insisted that these victims were not to be reduced to "Hollywood zombies". Parker knew, however, that when someone is subjected to radiation poisoning they "melt". He describes it as, "putting salt on a slug. Tissue is breaking down. Skin just slips off. It'll just go. One day you move your arm and the skin will just fall off."
Australian archaeologist and Chernobyl and radioactivity specialist, Robert Maxwell, tells Mamamia, "The skin of the tongue sloughs off, the skin of the body turns black and peels way upon touch... Eyes blister. The colon is covered in third degree burns.