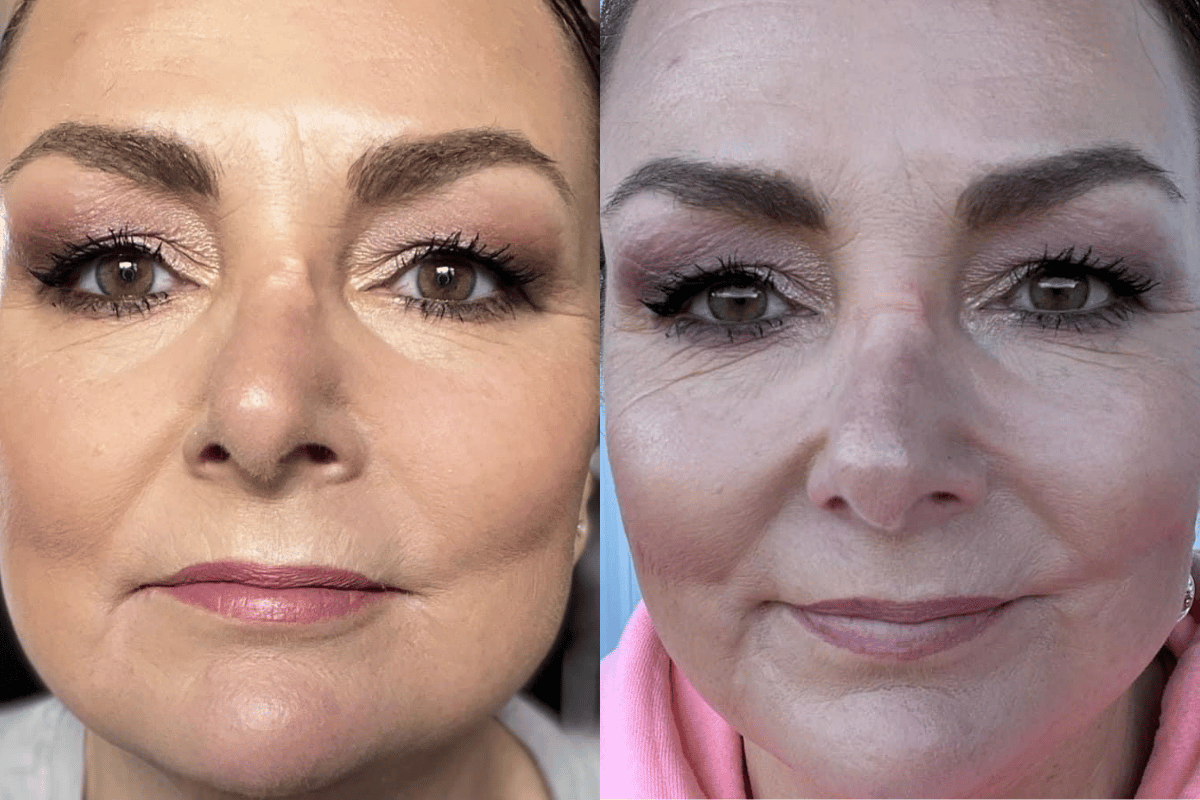 I did myself a little side-by-side test on the weekend (in case it went horribly wrong!)
I decided to apply one side of my face with high-end luxury makeup, costing $951 in total. 
On the other side, I applied chemist brands, and the full price was $268. But let's be honest, we never pay full price, and always purchase when 40 to 60 per cent off. Meaning? It really cost $134.
So, one side was 14 per cent the price of the other.
Watch: Bridal Makeup Artist Natalie Wright teaches us her techniques for a smokey eye with a twist... there's no black eyeshadow in sight. Post continues below.
Can you tell which side is which?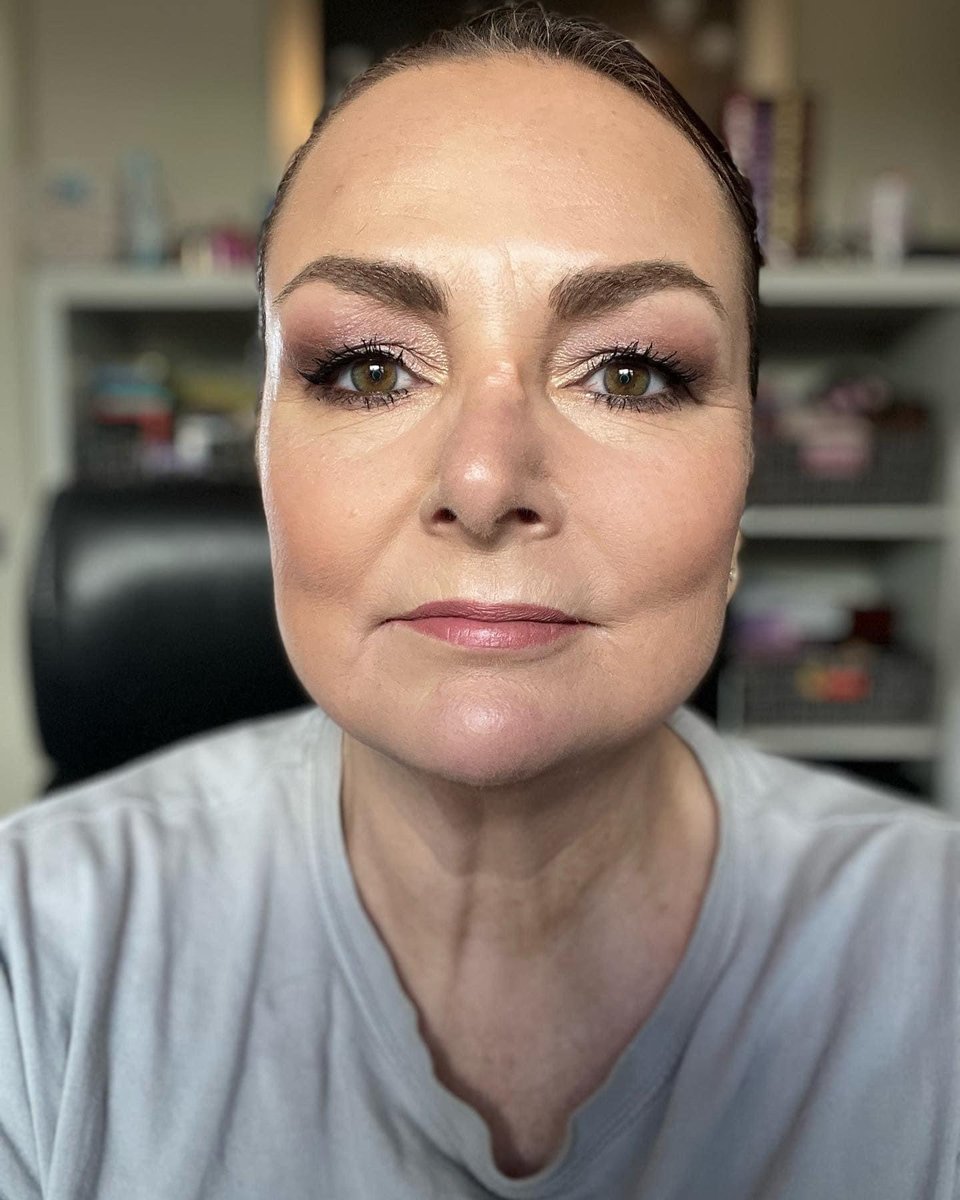 Image: Supplied