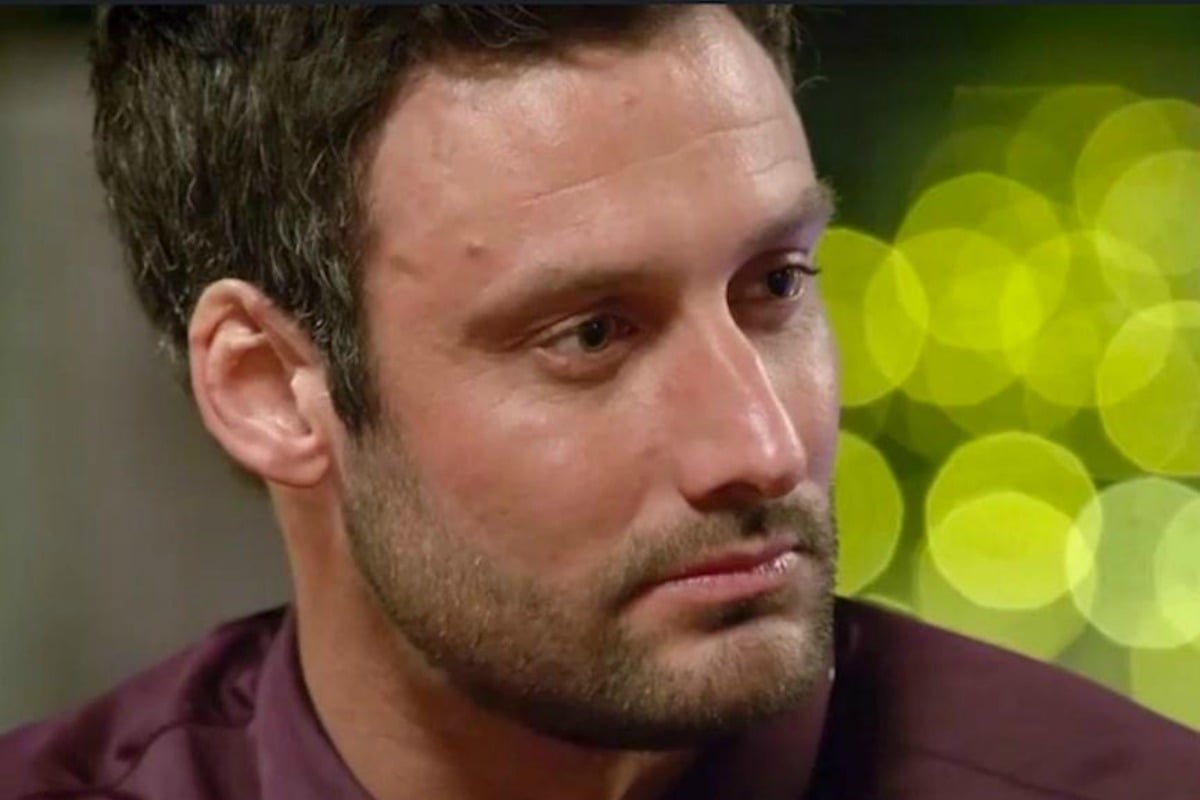 1. The Bachelorette's Charlie on the "two hour" conversation we didn't see.
On The Bachelorette this week, Charlie was shown the damn door.
Everyone was… relieved, since the contestant appeared to be gaslighting Ali for the entire season.
After what appeared to be a short, but explosive fight, in which Charlie repeatedly told Ali that she should A) Trust his instincts more than her own and B) Choose him and send the others home immediately, she hit breaking point.
It all seemed… rushed. And now we know why.
Charlie has told Fitzy and Wippa that the scene actually took two whole hours to film.
"It actually took about two and half hours to film that exit scene," he said on Nova's Fitzy and Wippa this morning.
"We went backwards and forwards over and over again. At the end I was like, 'You're just not getting what I'm trying to say to you.' I kept repeating myself. It was just me and I her," he added.
"It was a really, really awkward situation because I just don't think she liked what I was saying to her. It didn't suit what she wanted and she was trying to get me to change that," he said.
It kind of (a lot) sounds like he doesn't understand that mansplaining a woman's emotions to her isn't a good idea. ¯\_(ツ)_/¯
2. Guy Sebastian says his days on X Factor were "torture".
Guy Sebastian has admitted his time as a judge on The X Factor Australia for five seasons was "torture".
Speaking to KIIS FM's Jackie O about what it's like to sit through auditions as a judge, Sebastian had a lot of feelings.
"The X Factor ones are just torture, literally. They (producers) tell us they do this, they'll jam in 25 rubbish singers so that when they air this really good one, our reaction …" he said.
"By the time someone else (sings), you've forgotten what's good, you just hate music," he added, and oh. That makes sense actually.
Luckily, Sebastian might have an out on the way, with rumours the Angels Brought Me Here singer could be a coach on The Voice.
"I've been out of TV for a few years now and I love doing TV, it's a really fun gig. But I would definitely be up for it if I could balance it. I've just released this single (Before I Go), so if I can somehow balance the touring and all that," the 37-year-old said.
Excuse us while we practise our karaoke for you, Guy.