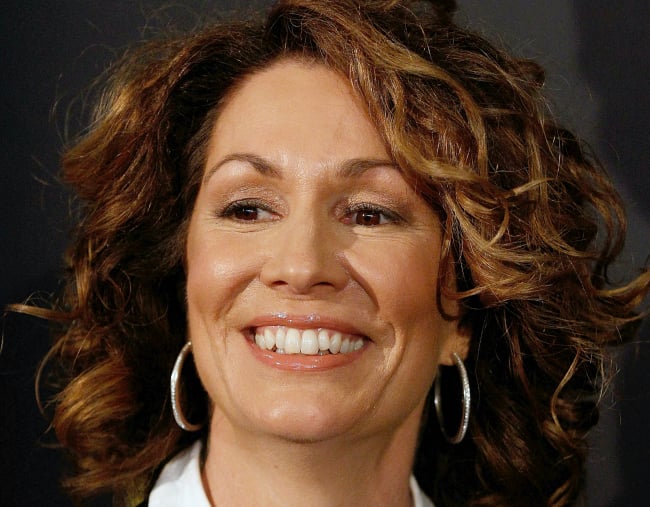 Eyebrows were raised this week when Channel 10 revealed the very male, very white talent lineup for eight new programs announced as part of its Pilot Week initiative.
High-profile entertainment industry personalities, from Meshel Laurie to Jane Kennedy, called out the lack of diversity, forcing the network to attempt to justify the decision.
Now comedian Kitty Flanagan has joined the chorus, skewering Channel 10 in a hilarious sketch on ABC program, The Weekly.
Watch part of her kick-arse skit in the video below.
Set three months ago at Channel 10 HQ, the satirical skit sees a network executive attempt to address the Pilot Week gender imbalance by recruiting Flanagan to host a show.
Flanagan knocks back the gig, because clearly her XX chromosomes mean she'd be utterly rubbish at it, y'know?
"Men are good at television because they get to do it all the time. There's no precedent for a woman hosting a show. We don't know what she might do," she explains.
"This is Pilot Week. It's not the time to get all crazy and innovative and take risks."
She also has a dig at her employer, the ABC, and even suggests her husband as an alternative, noting that while he may not be a comedian, "he's a man. So instinctively he'll know what to do".
"You've read the book," she adds. "Men are From Mars, Women are a Bit S**t at Television."
Channel 10's new Pilot Week initiative will see audiences watch and rate pilot episodes for eight proposed shows, including Trial by Kyle – Australia's answer to Judge Judy in which Kyle Sandilands gets to play judge; Dave, a sit-com based on the life of Dave O'Neil; and Taboo, a series in which comedian Harley Breen battles political correctness and creates stand-up comedy routines after meeting with disadvantaged groups in society.
Rather than relying on ratings, audience feedback shared on social media and on Tenplay will help determine which programs will air in full in 2019.
But more than three weeks out from the eposides' August 19 release, the feedback has already begun.
Oh Look!! How very exciting for all these men!!! And look! … There's a lady in this picture with the remote control so she can watch all the clever funny men who have the opportunity to pilot their own shows @channelten @Colvick @theheraldsun @DailyMailUK @dailytelegraph pic.twitter.com/amzX7N9EJv

— Jane Kennedy (@Jane_L_Kennedy) July 22, 2018
Here's the thing. I DO have so many funny men in my life. And the guys in this photo (with the exception of Sam Dastyari) are all funny buggers. I am curious to know if any women were given the opportunity to propose a show ??? I'm also not counting "Co-hosts" btw. X????????

— Jane Kennedy (@Jane_L_Kennedy) July 22, 2018
Responding to the public backlash led by female entertainers on social media, the network's Head of Content, Beverley McGarvey, attempted to justify the lineup.
"The reaction's probably not surprising but we are a bit disappointed," McGarvey told The Herald Sun.
"I suspect it is about providing context.
"[Ten has] 21 new shows on air this year, and Pilot Week is eight of them. On Pilot Week obviously there is a really amazing mix of male and female behind-the-scenes people — executive producers and showrunners.'
"On screen most of the shows have strong female participants where possible."
Why can't women host TV shows? #TheWeekly

CC: @Jane_L_Kennedy pic.twitter.com/sslLyCMOQM

— The Weekly (@theweeklytv) July 25, 2018