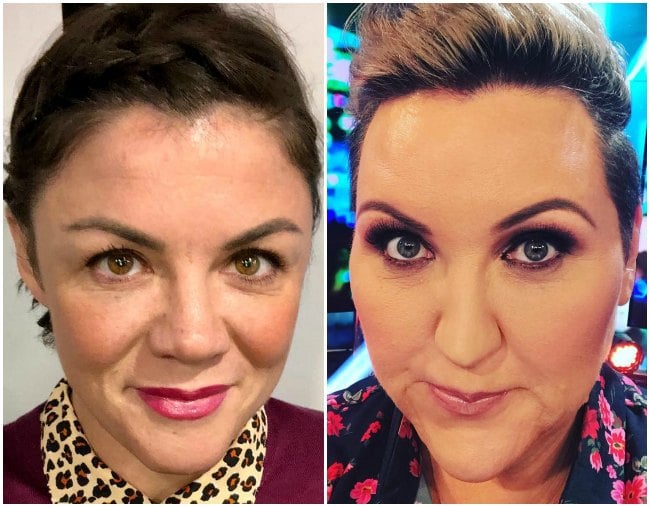 Channel 10 has just unveiled its new Pilot Week television show lineup which will give Aussie audiences a say on what programs should get picked up for next year. It's all very exciting. But – and yes, there is a 'but' – you may notice a bit of a problem in their selection of shows.
According to the network, from August 19, we will be able to watch and rate pilot episodes for eight proposed shows. Rather than relying on ratings, audience feedback shared on social media and on Tenplay will directly affect which programs will air in full in 2019.
The shows include Trial by Kyle – Australia's answer to Judge Judy in which Kyle Sandilands gets to play judge; Dave, a sit-com based on the life of Dave O'Neil; and Taboo, a series in which comedian Harley Breen battles political correctness and creates stand-up comedy routines after meeting with disadvantaged groups in society.
In the mix were also variety and comedy shows led by the likes of Troy Kinne, Rove McManus and ex-politician, Sam Dastyari.
However, what was clearly missing were the voices and presence of women.
So much so that prominent women in the entertainment industry are speaking out.
Tweeting an article from The Daily Telegraph, radio host of Triple M's National Drive Show, Jane Kennedy, called out the gender disparity.
Oh Look!! How very exciting for all these men!!! And look! … There's a lady in this picture with the remote control so she can watch all the clever funny men who have the opportunity to pilot their own shows @channelten @Colvick @theheraldsun @DailyMailUK @dailytelegraph pic.twitter.com/amzX7N9EJv

— Jane Kennedy (@Jane_L_Kennedy) July 22, 2018
Responding to her tweet, author, podcaster and television presenter Meshel Laurie was sarcastic in her reply.
"We're so lucky we have so many funny men to laugh at," she wrote, kicking off a conversation between her and Kennedy that was very telling of how much Australia's media and entertainment landscape is lacking in diversity.
Here's the thing. I DO have so many funny men in my life. And the guys in this photo (with the exception of Sam Dastyari) are all funny buggers. I am curious to know if any women were given the opportunity to propose a show ??? I'm also not counting "Co-hosts" btw. X????????

— Jane Kennedy (@Jane_L_Kennedy) July 22, 2018
And you are rocking it. Your podcast is amazing. ????????????

— Jane Kennedy (@Jane_L_Kennedy) July 22, 2018
Since posting her tweet, Kennedy has received some criticism – unsurprisingly, largely from men, with the ex-leader of the Australian Labour Party, Mark Latham, being one of them.
How predictable you are Mark. Just once I'd like to see you be a grown up. https://t.co/wozCekBnEw

— Jane Kennedy (@Jane_L_Kennedy) July 22, 2018
Later on Instagram, radio presenter Em Rusciano also joined the conversation and criticised Channel 10 for their program selection. Posting a screenshot of Kennedy's tweet, the 2Day FM host criticised the network for overlooking show pitches from women.
"My love for Jane Kennedy has just reached fever pitch. Channel 10 have a pilot week coming up, of the EIGHT shows they're trying exactly ZERO are fronted by women and exactly EIGHT are straight, white, men," she wrote in the post caption.
"I've got a show idea, so do about FIFTEEN other funny women I know. POOR FORM."
So far, Channel 10 has yet to respond to the criticism at their pilot program, but in this instance, perhaps actions will speak louder than words.
Mamamia has contacted Channel 10 for comment on the matter.
What do you think of the controversy surrounding Channel 10's Pilot Week? Tell us what you think in a comment.