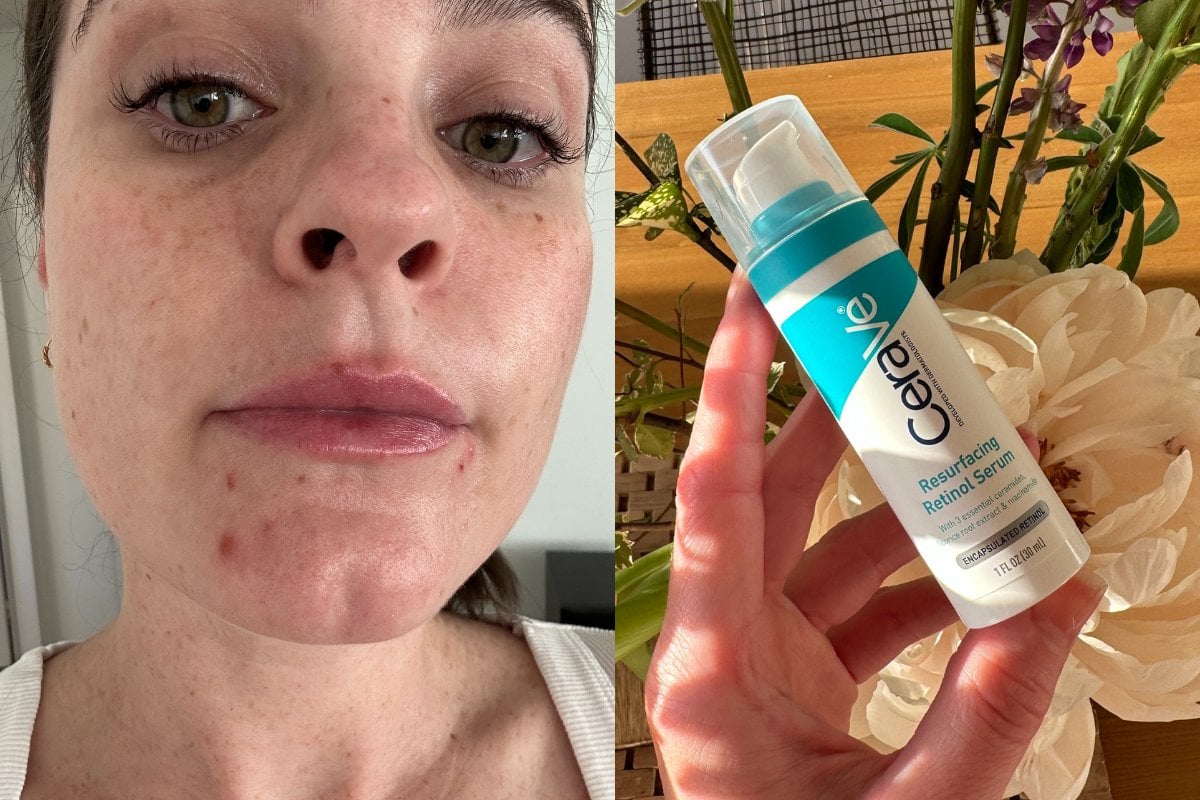 Mamamia's Tried and Tested series is your weekly review of the latest to hit our desks in beauty, health and wellness. You won't find any #sponsored content here, just honest, relatable and independent advice. This week, Beauty and Health Editor Erin Docherty reviews CeraVe's new Blemish Control range.
Story time. I've been struggling with some pretty gnarly breakouts for the past several months. You know the kind of cystic baddies that feel like they have their own heartbeat? Yes? Those.
It's probably due to many different things (stress, hormones... eating chocolate before dinner), but mostly because I recently went off the Pill after 12 years.
To layer on an added level of fun, as Mamamia's beauty editor, I test a lot of new skincare and makeup products. Which is very cool and all, but when your skin is angry and sore and doesn't want to be messed with, playing with seven million different ingredients is Not Great.
So, I stripped it all back and tried sticking to some basic gentle cleanser/moisturiser combo for a while.
But the skin. She was still pi**ed.
Watch: You know what I also tried? Lube. On my face. Post continues below.
Then, in case you've missed me talking about it every three seconds, I went to New York with the skincare brand CeraVe. (I also interviewed Charli D'Amelio about her beauty routine — and YES she was a perfect button of a human).