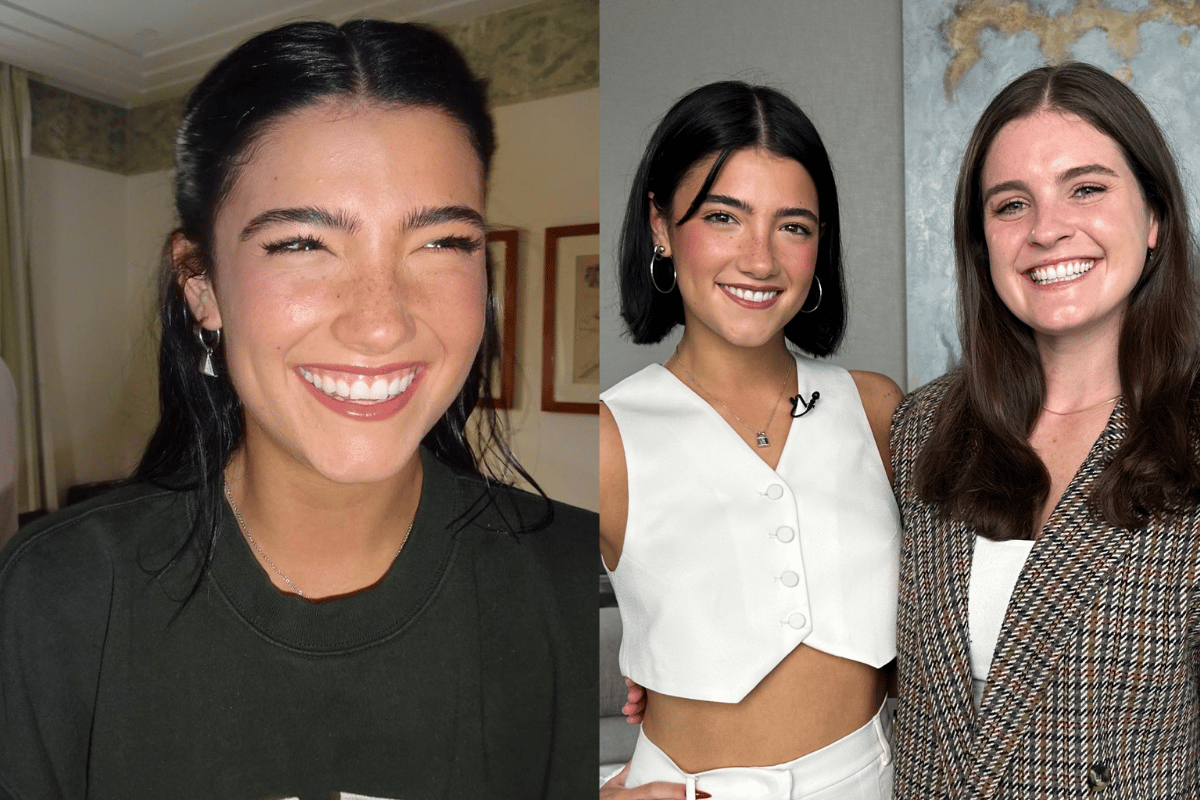 What I Put On My Face is Mamamia's series that takes you inside the beauty cabinets of some of Australia's most influential people. From what skincare products they use to their go-to makeup tips, it's a pervy look at exactly what they put on their face. And body. And hair. You get the idea.
This week, we speak to Charli D'Amelio about the skincare products she reaches for and the lip products she can't live without. Enjoy!
You know that feeling where you're the most followed person on TikTok? Neither. But Charli D'Amelio does.
The 19-year-old social media personality is TikTok royalty. In case you need a little refresher, though — she's responsible for those viral dance videos on TikTok and started her career by sharing her choreography and routines on the platform. She's now one of the most-followed creators in the world.
No big deal.
Since then, she's danced with Jennifer Lopez at the Superbowl, and now stars in the Hulu docuseries The D'Amelio Show, alongside her family.
She's also recently partnered up with cult skincare brand CeraVe to promote their new Blemish Control range — which features CeraVe Blemish Control Cleanser ($23.99), CeraVe Blemish Control Gel ($25.99) and CeraVe Blemish Control Resurfacing Retinol Serum ($41.99).
And guess what? I just happened to be slinking around New York City recently and had the absolute dingin' pleasure of meeting the lovely Charli D'Amelio (!) and chatting with all about her acne journey and beauty routine.