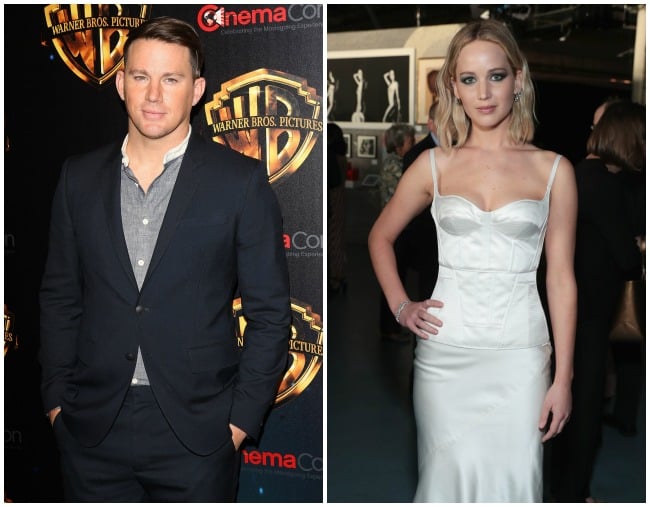 Everybody has a type, but according to a new study, when it comes to celebrity crushes, our tastes don't differ as much as you might think.
According to a report by The Times, Dr Justin Lehmiller, from the Ball State University in Indiana, conducted a survey with 4175 people to find out which celebrities they were most attracted to.
According to the study, men generally went for women who tended to be on the shorter side and brunette, while women found men who were tall, dark and handsome the most attractive.
Despite this, the top three celebrity crushes for straight men are all blondes of varying heights – Scarlett Johansson, 33, who stands at 160 centimetres, Jennifer Aniston, 49, who stands at 164 centimetres, and Jennifer Lawrence, 25, who stands at 175 centimetres.
Meanwhile, straight women lust over Channing Tatum, 38, who is 185 centimetres tall, Ryan Gosling, 37, who stands at 184 centimetres, and Adam Levine, 39, who stands at 182 centimetres.
We knew it – Ryan Gosling is officially the world's celebrity boyfriend. One of them, anyway.
Generally speaking, women preferred men who were tall, weighed around 83 kilos, weren't too buff, had brown or black hair, and kept things neat and tidy with a little bit of manscaping.
Men preferred women who were on the shorter side, and weighed around 57 kilos – at least 10 kilos less than the average Australian woman weighs.
Also, most men fantasise about brunettes, something Dr Lehmiller called "the Kardashian effect".
"The most popular descriptions of an ideal fantasy woman was of a petite brunette with an hourglass figure: wide hips and bigger-than-average breasts," Dr Lehmiller told The Times.
The people have spoken.