*Almost* as much as I love Christmas, I love dressing up.
I have been everything.
A banana. A parrot. Marge Simpson.
I'll stop giving examples because it is borderline embarrassing.
But, the point is: I love a good costume.
Which, is why my heart is absolutely bursting at Channing Tatum's latest Halloween offering.
Taking his daughter to a Halloween party, the actor dressed up in a plush, purple unicorn outfit. Thanks to his wife, Jenna Dewan-Tatum, we even have photo evidence.
I present: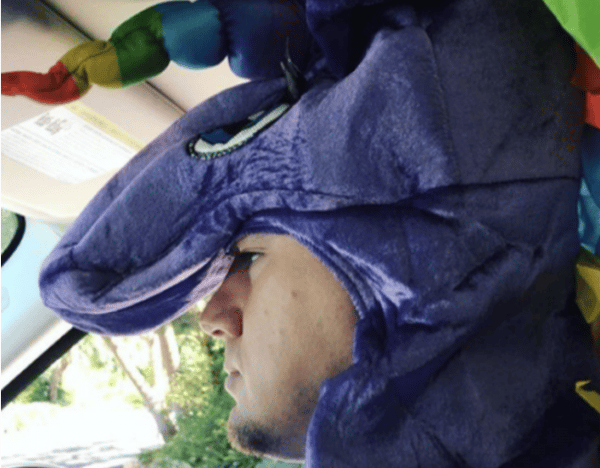 There are so many things I love about this photo.
The costume (obviously)
The look of absolute resignation on his face. It reminds me of when I forced my grandfather to dress up like Tinkerbell for my fifth birthday - which was a Peter Pan party.
I can imagine him thinking, "10 years ago I was the hot actor dancing on Step Up. Now, I'm a unicorn."
In extra good news, Jenna also got involved, going to the festival as a "nature fairy".