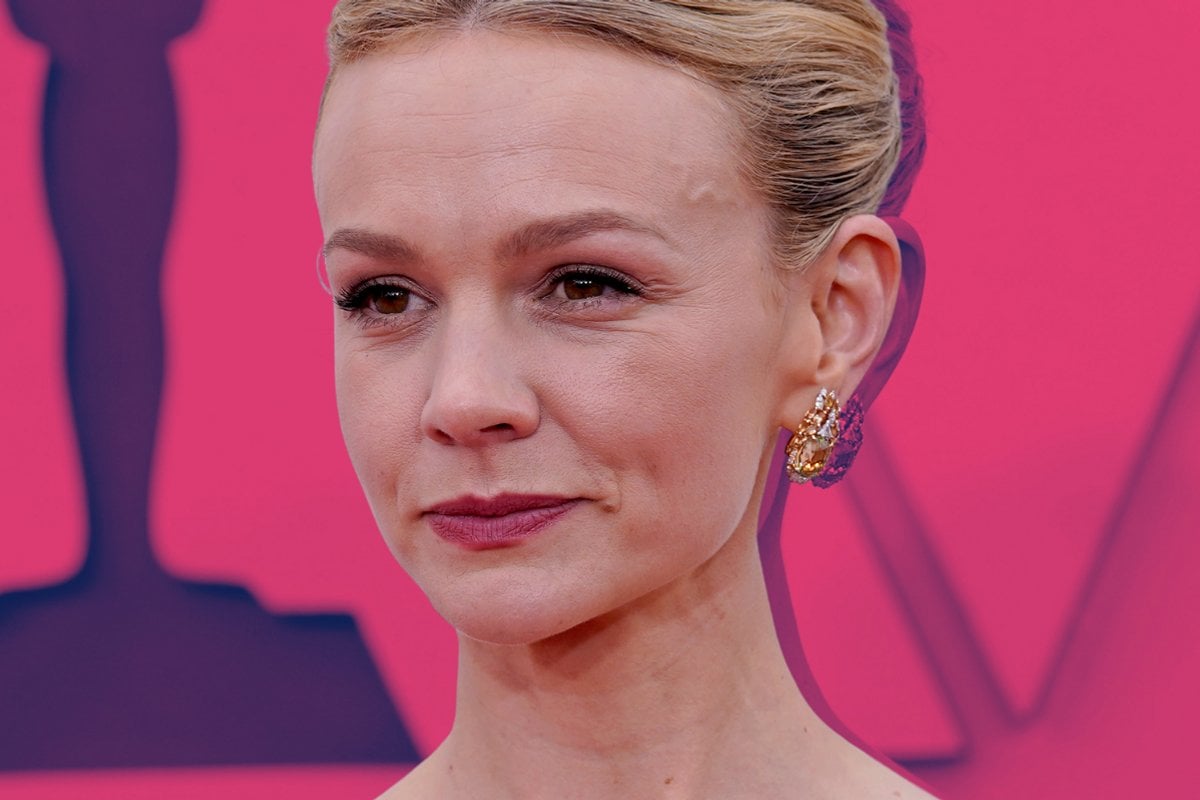 I noticed them on The Oscars red carpet, and I haven't stopped thinking about them since. 
Carey Mulligan and Amanda Seyfried, both nominated for Best Actress Oscars, both looking - well beautiful, obviously. Resplendent in their gowns and hair and makeup. But also, less taut, in that way we're used to seeing on red carpets. Both smiling, gracefully, the finest of lines on their foreheads.
Oh! Said internal me. This is what the face of a woman in her thirties looks like.
This is what my fine lines and little eye wrinkles look like. And aren't they ok? Aren't they absolutely, completely fine?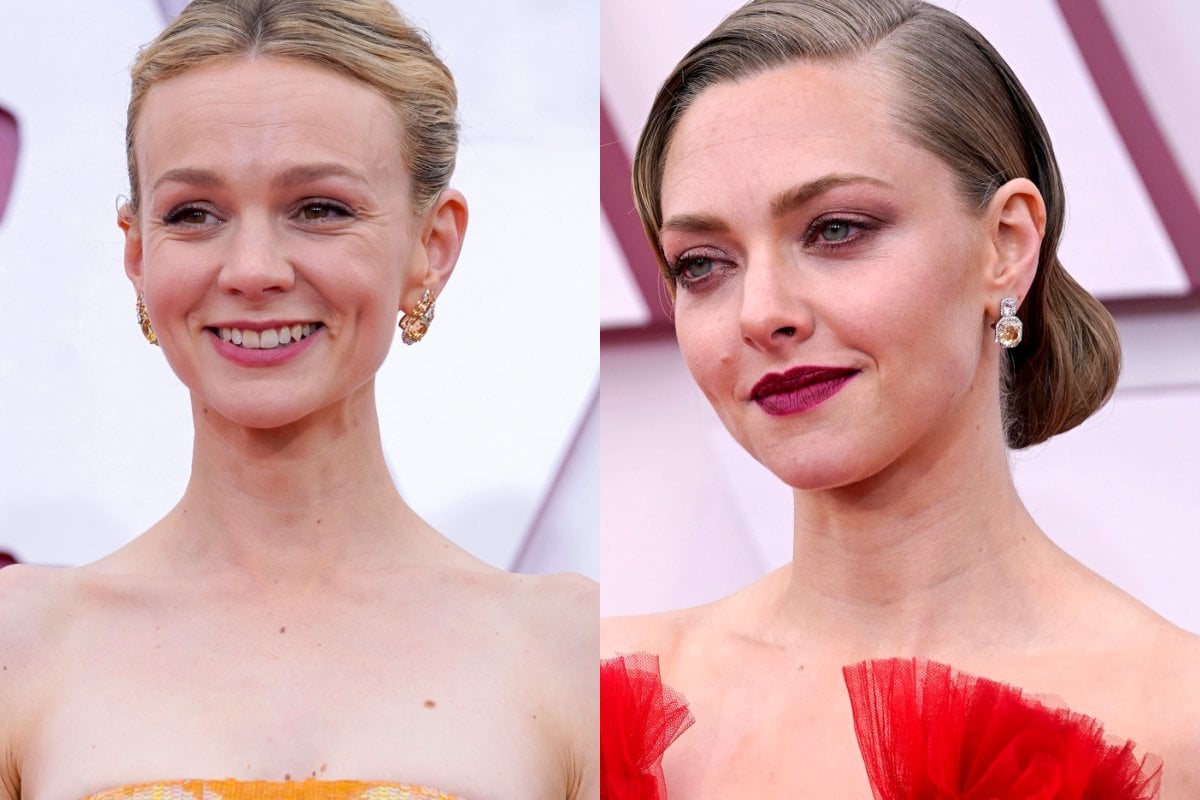 Carey Mulligan and Amanda Seyfried at the 2021 Oscars. Images: Getty. 
I know what you're going to say. 
Please, their fine lines are imperceptible.
To which I'd say yes, that's true. And we need to talk about why this still feels significant.
Both of these women are 35 and mothers of young children. Both work for a living and occasionally front up to glamorous red carpets.
I'm not saying I underestimate what "work" they might have had done, being Hollywood actresses. They have world-class makeup artists, skin therapists and cosmeticians at their disposal. They might be having regular resurfacing peels and laser treatments and derma-planing and who knows what else, what they do to their faces is their business. 
But it disturbed me, in that moment, how I found their minuscule forehead creases so refreshing.