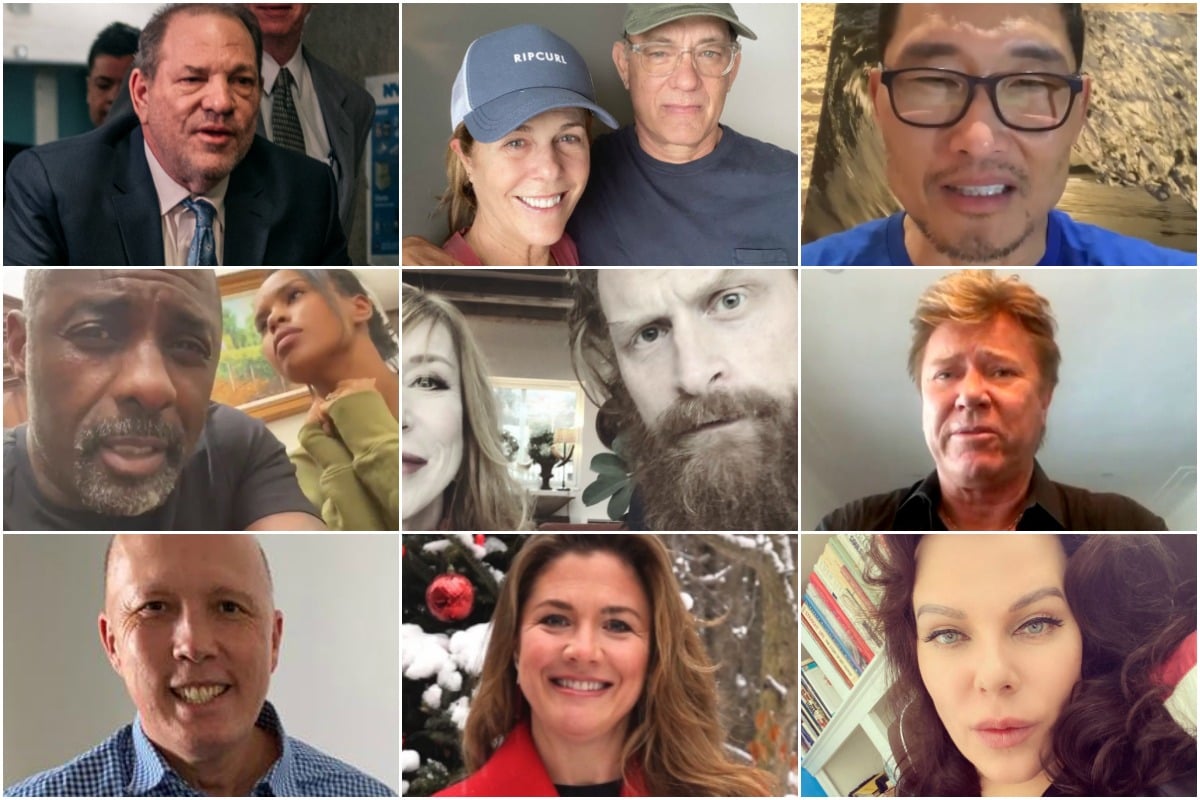 At the time of writing, there are more than 336,000 cases of coronavirus worldwide, including more than 1,300 in Australia.
We've seen celebrities come together for a… questionable mashup of Believe led by Gal Gadot. We've seen numerous reports of celebrities sparking outrage for getting access to COVID-19 tests without any symptoms (Kris Jenner being the latest), and we've also seen a handful of high-profile people test positive to the highly contagious virus.
Tom Hanks and wife Rita Wilson – who are currently in Australia – were among the first. But 10 days on, there are a lot more names you'll recognise that have tested positive for COVID-19.
All your COVID-19 questions, answered. Post continues below video.
Harvey Weinstein. 
The convicted rapist is being isolated at Wende Correctional Facility in Western New York, after testing positive to COVID-19 according to a report by the Daily Mail.
Weinstein told prison staff he believed he had the virus after transferring to the state prison from Rikers Island, where a number of inmates have tested positive for the virus.