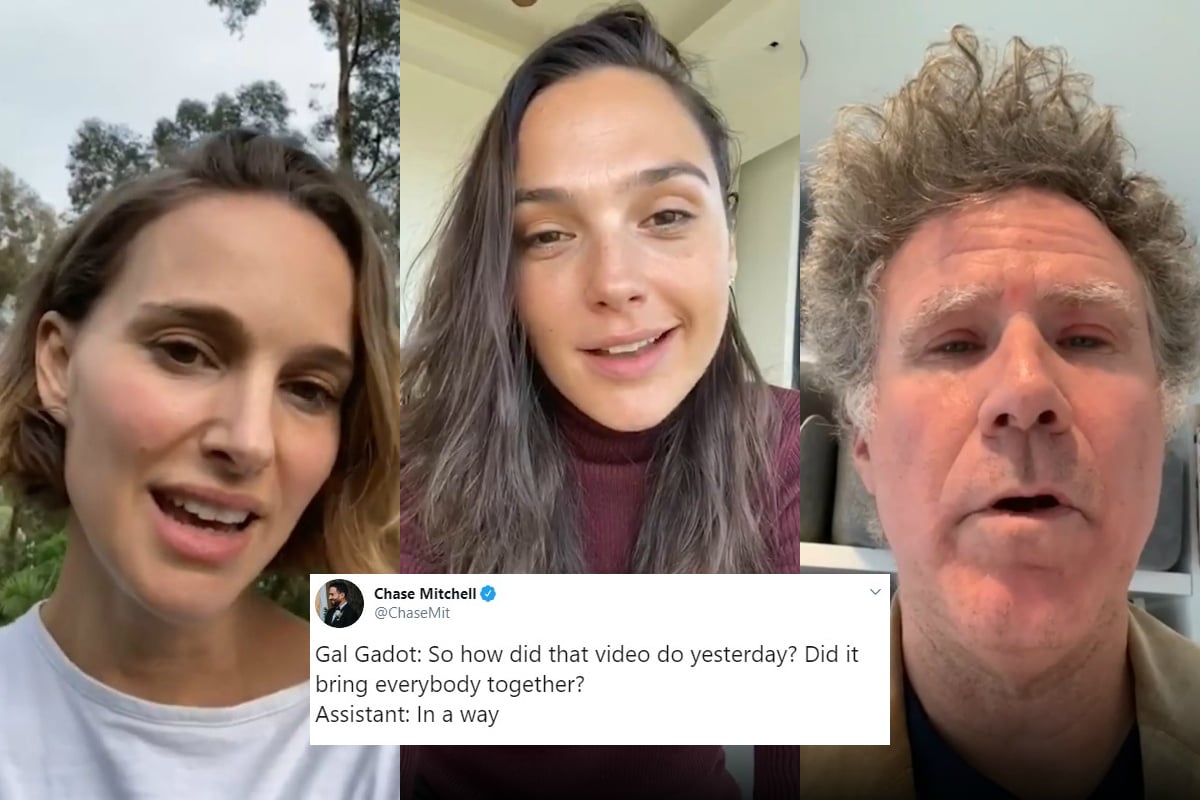 As the world grapples with the COVID-19 pandemic, celebrities decided what we needed was a video of them singing along to John Lennon's Imagine.
Joined by major celebs like Natalie Portman, Amy Adams and Will Ferrell, Wonder Woman actress Gal Gadot put together a video of her and her famous pals singing the song, and uploaded it to Instagram.
The reason for it is explained by Gadot at the beginning of the video.
Your COVID-19 questions answered. Post continues below video.
"These past few days got me feeling a bit philosophical," she said.
"This virus infected the entire world. Everyone. It doesn't matter who you are, where you're from. We're all in this together."
For the uninitiated: