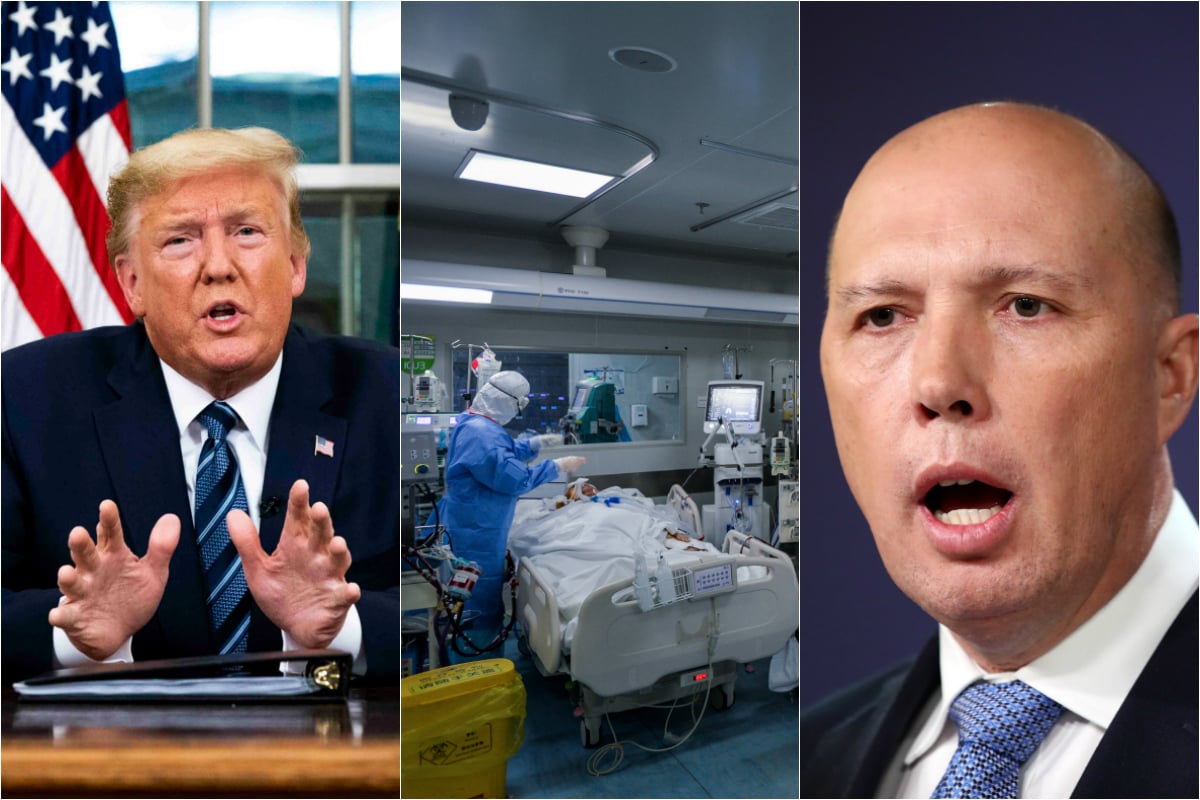 Australian cases approach 200.
The number of confirmed cases of Novel coronavirus COVID-19 worldwide is fast-approaching 150,000, with the current tally at just over 145,000. More than 123 countries have now reported confirmed cases.
Globally, as of today, a total of 5,416 people have died from COVID-19 and 70,000 have made a full recovery.
In Australia, the number of cases is 199, with Tom Hanks, his wife Rita Wilson and Home Affairs Minister Peter Dutton among those infected locally.
There have been three coronavirus fatalities in Australia.
Watch: Mamamia's Claire Murphy breaks down your most answered questions about COVID-19. Post continues below. 
The World Health Organisation has confirmed Europe is now the epicentre of the coronavirus pandemic.
"Europe has now become the epicentre of the pandemic with more reported cases and deaths than the rest of the world combined, apart from China," WHO director-general Tedros Adhanom Ghebreyesus said at the organisation's headquarters in Geneva.
The director-general added that more cases were being reported daily in Europe than were reported in China at the height of its epidemic.
The rate of infections has started to slow in China, with just 26 new cases reported on Thursday, but cases continue to explode in Europe, with Italy and Spain the main hotspots.
Italians sing to keep up their spirits during lockdown, as the country records its largest one-day death toll.
Italy, which has been on a country-wide lockdown since March 9, remains the worst affected country in Europe and outside of China, with more than 17,000 cases and over 1,250 deaths.
The country recorded the highest one-day death toll with 250 people dying. This is the largest number for a 24-hour period since the coronavirus outbreak began, including China.
As Italians grapple with self-isolation, footage has emerged on social media of neighbours singing to each other from their balconies in an effort to keep their spirits up during lockdown.
The U.S. declares a national emergency.
On Friday, US President Donald Trump declared coronavirus a national emergency. Trump will make $50 billion in emergency funding available.
Trump said his declaration of a national emergency will "unleash the full power of the federal government" to help states and territories in the fight.
"It could get worse. The next eight weeks will be critical," Trump said, after he has received criticism for appearing to play down down the threat of the pandemic for weeks.