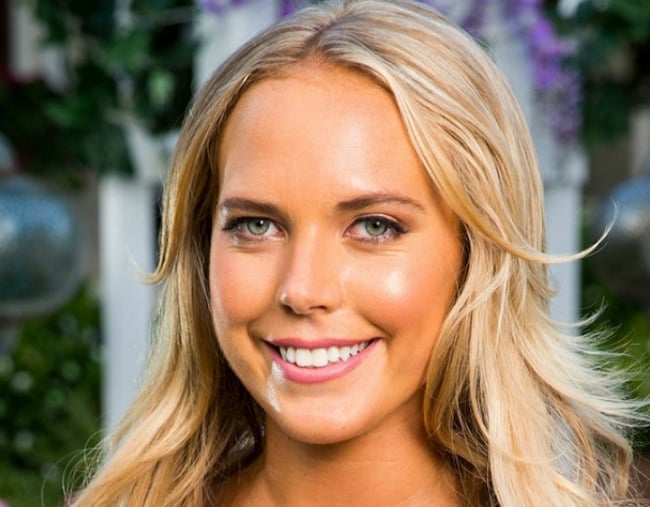 To keep up to date with The Honey Badger, AKA Nick Cummins, and all the best Bachelor 2018 news, cast and roses, check out our Bachelor hub. It's a blast.
On Wednesday night, the 2018 season of The Bachelor Australia premiered, and by 9.15pm 25 flesh and blood women were metamorphosed into characters and now they're ours to play with.
All of them learned, at precisely the same time we did, how they had been cast.
The roles, of course, were predetermined.
We unpack the best moments from the Honey Badger's first week in our Bach Chat podcast. Post continues after audio.
They needed a villain. A front runner. A lovable girl next door and, of course, for lack of a better term a 'stage five clinger'.
The final character is potentially the most important.
She encapsulates exactly what a woman mustn't ever be: desperate. She stands as a foil to the other women, all of whom have put their lives on hold and signed up to find love on prime time television but manage to toe the fine line between 'pathetic' and 'willing'. 'Needy' and 'open'. 'Intense' and 'passionate'.
A woman must want to find love but not need to find love. Her life, in case you were wondering, is just perfect the way it is. It's complete and full of friends and family and laughter, but one day, just a few weeks ago, she suddenly thought to herself, "Perhaps I wouldn't mind a partner!".
She's chill about it though. Easy going. She just wants to see where things go.
But she's not indifferent. Goodness, no. She's passionate and spontaneous and can fall in love in less than six weeks.
Or she could not. Whatever.
She's invested. As long as he is.
And this year, 23-year-old Cassandra Wood has been set up to commit the ultimate romantic crime: like a man a little bit too much. 
You see, Wood already knew our Bachelor, Nick Cummins. It would appear they dated months before the show commenced. They've certainly hooked up.