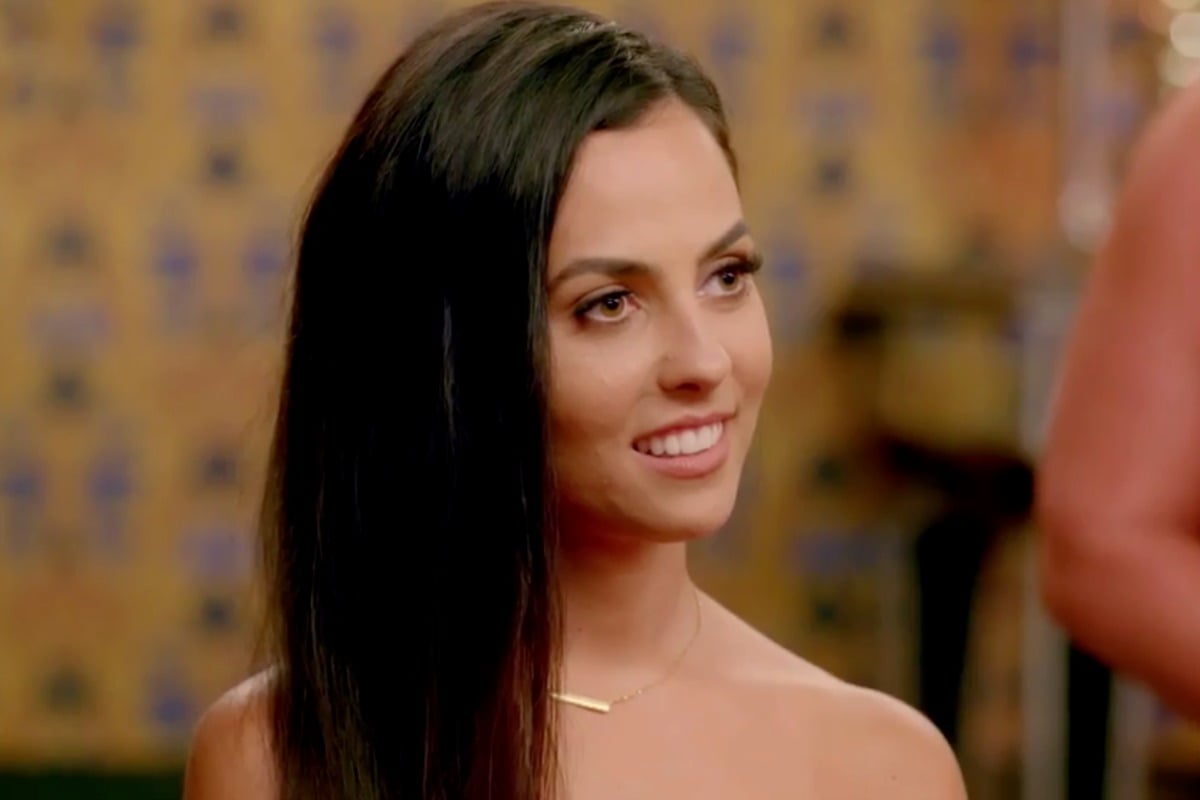 To catch up on all the Bachelor Australia 2019 recaps and gossip, check out Mamamia's recaps and visit our Bachelor hub page. Sign up to our "Mamamia Celebrity" newsletter for daily updates straight into your inbox, and join the conversation in our 'Bach Lols' Facebook group. We've got you covered. 
When Cassandra Mamone failed to get a rose on Thursday night's episode of The Bachelor, we were led to believe this was because she was simply too focused and too ambitious when it came to running her business.
Earlier in the episode, we watched the 33-year-old chat with Matt Agnew's best friend Kate, and their conversation was dominated about the future of her self-titled jewellery label, Cassandra Mamone.
"I'm currently in Adelaide building my business, and I'm so excited for that next chapter," said Cass.
"I want to expand to Melbourne with my business, that's in the cards. Essentially longterm goals as well, I'm considering Adelaide, Melbourne, LA," she continued.
"I don't know when I want to have kids, as long as it's before 40 now, or 42."
Watch Cass chat to Matt's best friend Kate about her plans for the future. See if you can spot the potential editing. Post continues below.
Unsurprisingly, we were only shown a snippet of their in-depth conversation, and when Kate reported back to Matt, Cass' career was once again placed front and centre.
"Had a chat with her, she's focused on continuing to grow her business," she said.
"There is a lot of chat about business," responded Matt, before evicting the jewellery designer at the Rose Ceremony.
Speaking to Mamamia, Cass said that as she watched Thursday's episode with her colleagues, even she thought it was an odd angle for the producers to take.
"I was watching [the episode] with the girls at work, and they were reading some of the comments that came up under my Instagram photo when they announced my eviction," she said.
"Someone commented saying, 'does Matt need a 1950s wife? Why can't she have her career goals?' and I was thinking that pretty much sums up how anyone smart would be looking at it, like you can't have love and have a career.