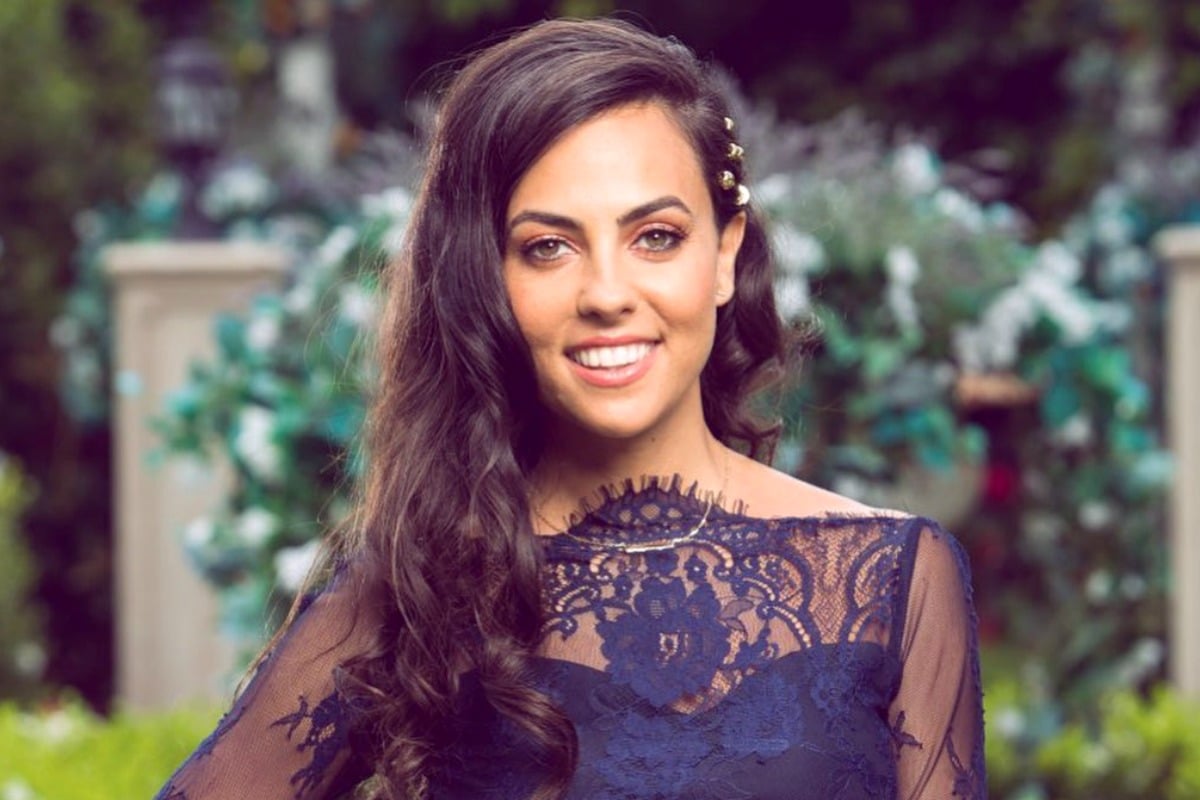 To catch up on all the Bachelor Australia 2019 recaps and gossip, check out Mamamia's recaps and visit our Bachelor hub page. Sign up to our "Mamamia Celebrity" newsletter for daily updates straight into your inbox, and join the conversation in our 'Bach Lols' Facebook group. We've got you covered. 
When Bachelorette Cassandra Mamone exited the Bachelor mansion, there was an elephant in the room which was never properly addressed.
Meeting Matt Agnew's best friend Kate, the topic of Cass' business, her self-named jewellery label, came into the conversation more than once. Kate wanted to know whether she had plans to get married and have children in the next three to five years, however the 33-year-old had other priorities.
"I don't know when I want to have kids, as long as it's before 40 now, or 42," she said.
"My business, it's my name. At the end of the day, it's really important to have goals."
Cass talks about her career on The Bachelor. Post continues below.
In reality, Cass told Mamamia her eviction probably had a lot more to do with her hair colour, than her career.
"It was beautifully edited, I must say," she said.
"Obviously my conversation with Kate was a lot more in-depth than that, but they just pulled out the business parts. At the end of the day they need a reason, and a background of why they're getting rid of someone.
"Do I feel like someone should be booted off for having a business? Hell no! Do I think I got booted off because I'm a brunette? [It's] probably more that."