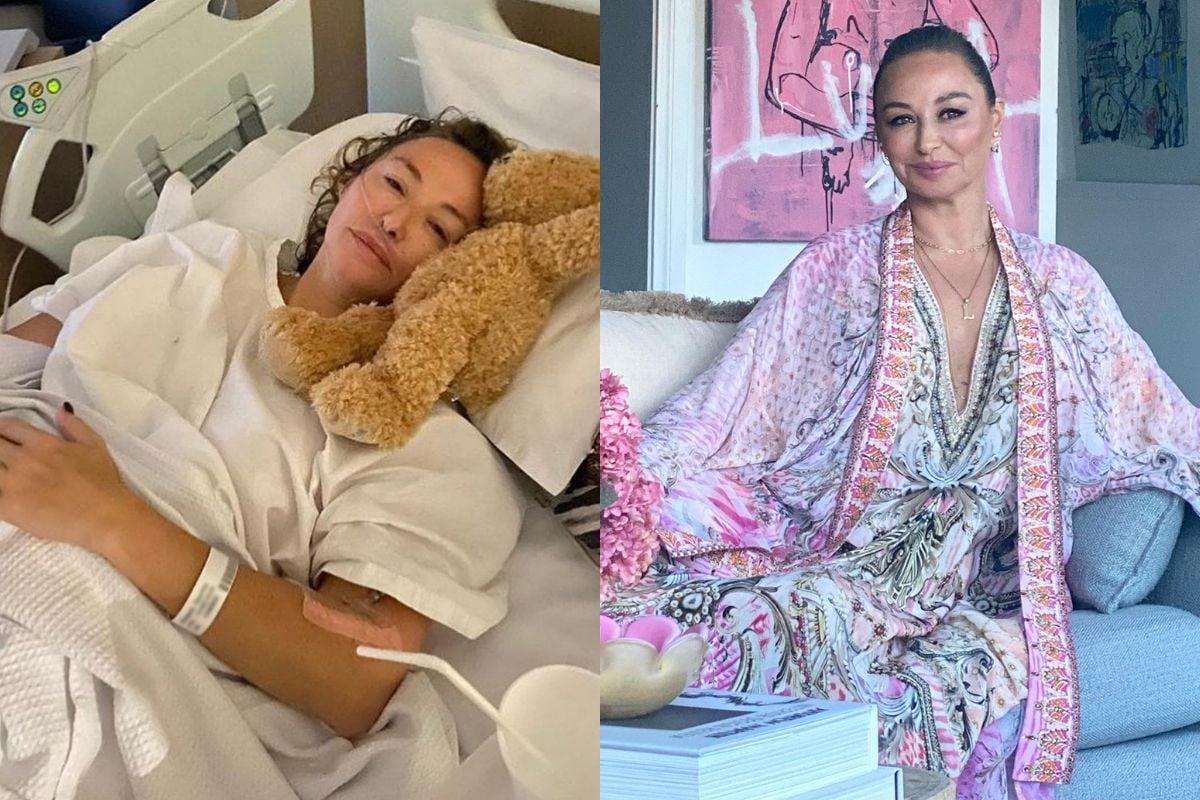 It's 2018, and just months after giving birth to her daughter Luna, Australian fashion designer Camilla Franks finds a lump. It's in her breast. 
After first passing it off as mastitis - it turns out to be something more serious. It was stage three breast cancer. 
Watch: Camilla Franks' heartfelt message to the game-changing research funded by the National Breast Cancer Foundation (NBCF). Post continues below.
After months of experiencing what she describes as the most "beautiful and free time in her life", Franks said the news of her diagnosis was heartbreaking.
"I had been at my absolute happiest travelling around this great big, beautiful country of ours working on the AUSTRALIA collection with (my fiancé) JP and my baby Luna, who was only three months old," Franks shares with Mamamia.
"Some would say that was a bit crazy in itself, but it was magical. I was breastfeeding, and we were making memories and creating all the gold."
For the new mum of one, her diagnosis would mark the beginning of a long health battle - one that would completely shape the course of her life.
"My whole world literally exploded."
Like anyone who would receive such life-changing news, Franks said she was "shocked, disbelieving, horrified and challenged" on every level.  
"In some ways it all became an unreal blur. Like a bad dream that I wished I'd just wake up from, but I didn't. Once I'd gotten my head, and I guess my heart, around it, I went into battle like a bloody warrior."  
Listen: On this episode of No Filter, Mia and Camilla chat about mental health, work life balance, losing her brother, growing her brand, becoming a mum and getting older. Post continues below.
The fashion designer explained that behind the sparkly front of her iconic label, Camilla, she was taking on a very private battle. 
"The shock of the diagnosis. The total act of surrendering to the journey. Taking some kind of control when I shaved my hair off before it fell out on its own accord."