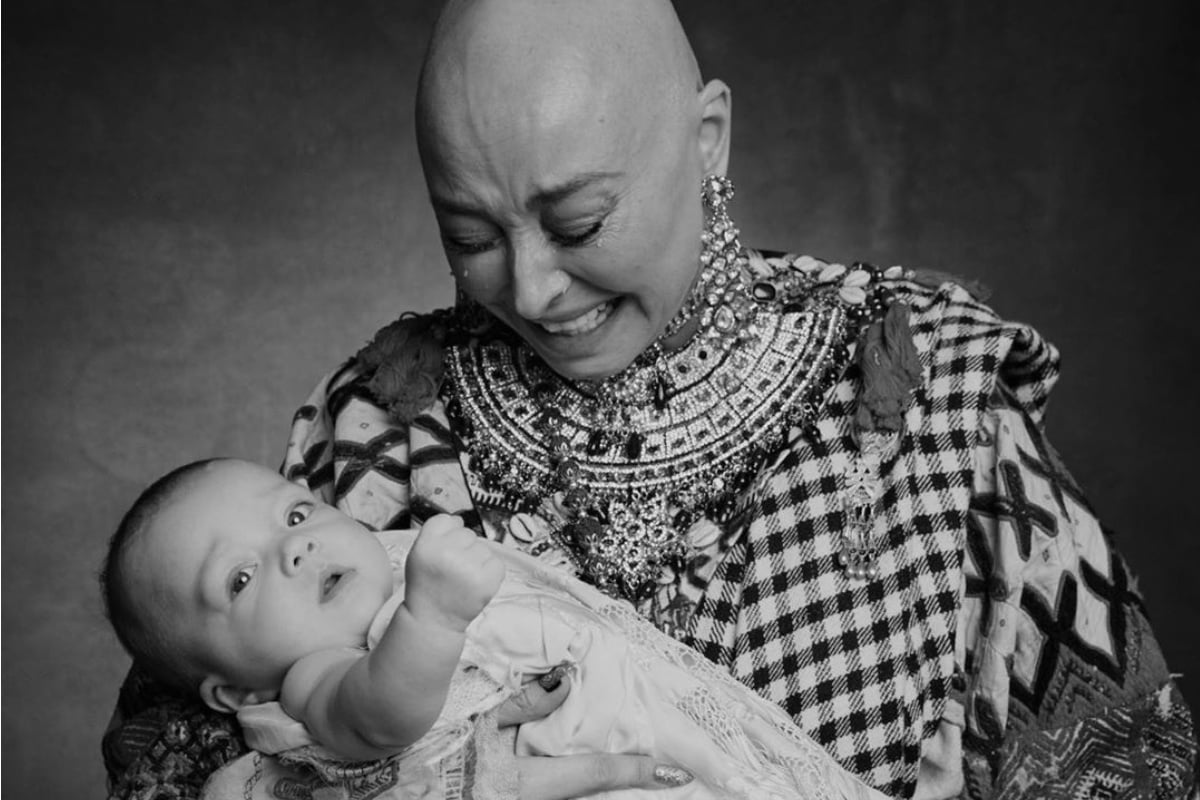 Today, the National Breast Cancer Foundation announced that a world without breast cancer deaths is achievable by 2030. But this goal will only be realised with a minimum $100 million investment in vital research.
Reflecting on this news, fashion designer Camilla Franks – who was diagnosed with breast cancer in 2018 just months after giving birth to daughter Luna Gypsy, and is now in remission – has penned a letter to her future self. This is her message.
Dear Milla,
Today you are 12 years post breast cancer.
12 years since you sat in that doctor's office and felt the world around you come crashing down. 12 years since you faced an uncertain part of my daughter and partner's future. 12 years since you shaved away my identity.
12 years since you felt the raw grip of chemo and the terror of the unknown. 12 years since your life walked a new path. 12 years since you took back control of something beyond your own power. 12 years since you survived.
Watch this video on how to check your breasts. Post continues below.

I write to you as a woman who is proud, loved, relieved, grateful – but above all, alive.
Today marks the year 2030. Over the last 10 years the National Breast Cancer Foundation has invested in emerging areas of research to eliminate breast cancer deaths. It is now a world without breast cancer. A world without women's suffering. A world without loss and sadness. A world in which our mothers, daughters, sisters and girlfriends live without fear.
12 years ago, you were diagnosed with a rare form of breast cancer. After six months of what your doctors called the "bazooka" of intense chemotherapy, you braved a double mastectomy and reconstruction. Your girls, who served you so fabulously, were laid to rest. Your new twins, Margarita and Tressara, took on the new front. And baby, haven't they bloomed ever so gloriously… they even made national TV.
While humour was always your strongest bedside manner, it was an unspeakably difficult and trying time both mentally and physically – the storm wasn't over just yet and this next chapter would be the most painful.