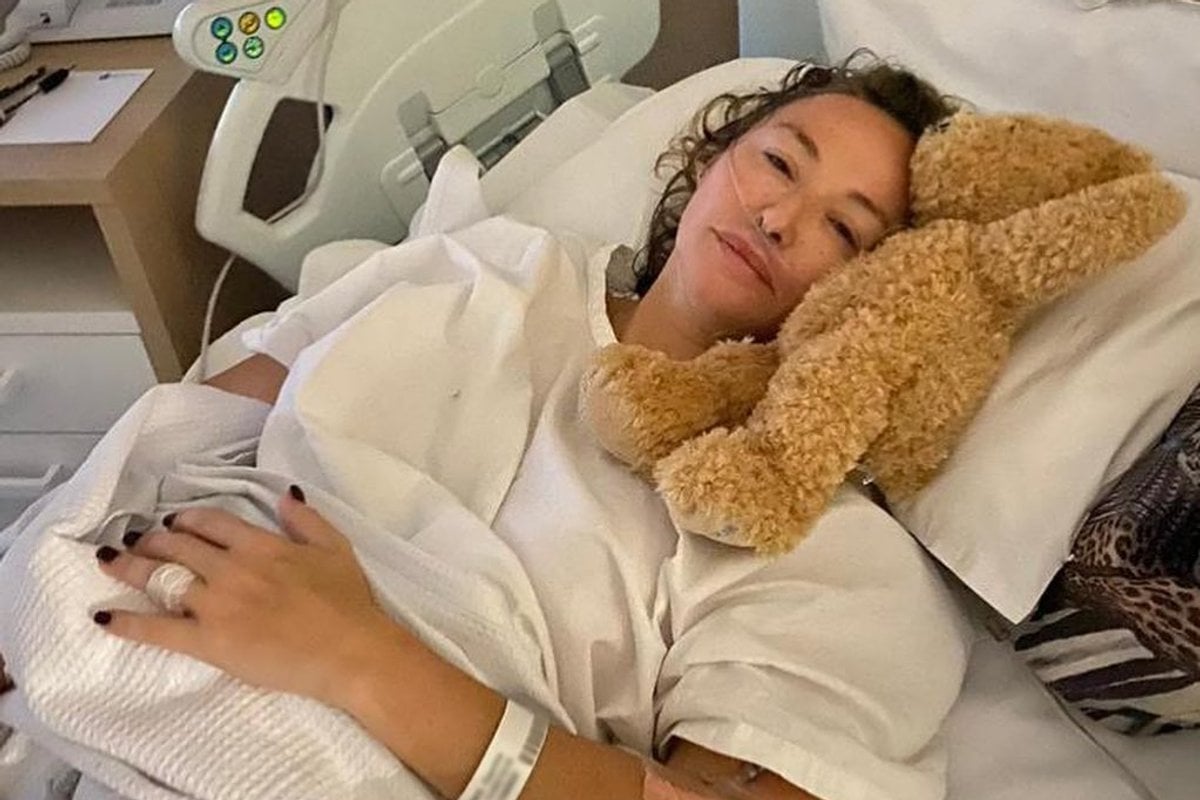 Australian fashion designer Camilla Franks has opened up about her difficult decision to have her ovaries removed.
On Thursday, the designer uploaded a photo to her social media accounts of herself in hospital post-surgery, accompanied by a long-form caption detailing the experience.
"Tonight I'm hugging Luna's teddy, which she gave me as I left her for surgery," Franks wrote.
"It's my comfort in a sea of sadness and I'm clinging to it like a life raft, breathing in her smell, feeling her presence and warmth. Its little furry body is soaked with a torrent of tears that I can't seem to stop.
"I lie here with a broken heart as I recover from surgery to finally remove my ovaries. The grief and pain is excruciating. I feel as if my chest is going to burst as I mourn the loss of children I can no longer bear," she continued.
Just months after giving birth to her daughter, Luna Gypsy, in 2018, Franks was diagnosed with breast cancer. 
She went through six months of intense chemotherapy and underwent a double mastectomy, breast reconstruction, and the removal of her fallopian tubes.