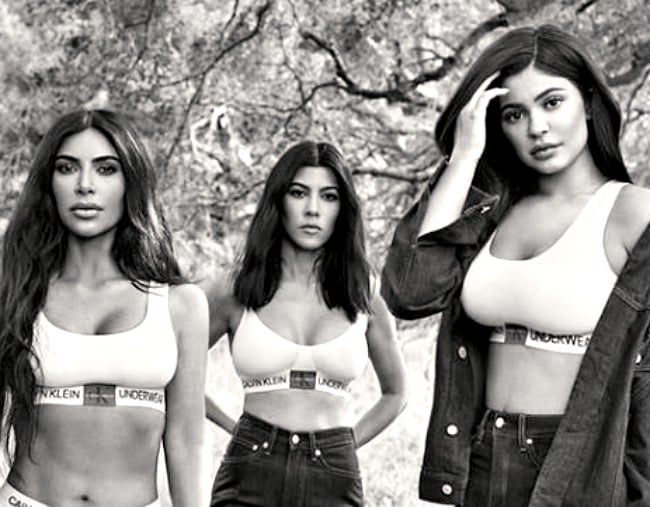 When fashion label, Calvin Klein, debuted the latest Kardashian-Jenner-led campaign, there was one detail fans just couldn't wrap their heads around.
Featuring the five sisters, Khloe Kardashian's baby bump was noticeably on show, while Kylie Jenner's stomach was flat. However, since Kylie was two months ahead of Khloe in her pregnancy, fans accused the label of having photoshopped the pictures.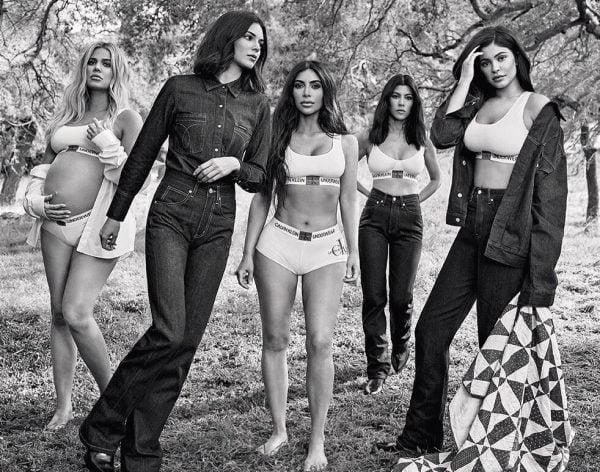 someone explain the timeline of this new kardashian calvin klein campaign.

— allie schaal (@allieschaal) August 1, 2018
Where's kylie's belly bump?
Out of curiosity ????

— Banoo (@__banoo__) August 1, 2018
Why's @KylieJenner not pregnant in all of the @CalvinKlein shots but @khloekardashian has a massive bump???

— Megan Hartley (@meganhartley) August 1, 2018
How far along were you tho in the pictures they released before you announced stormi's birth??

— nay ???????? (@TotesNaay) August 1, 2018
There were a few other details that had fans bamboozled as well.
For example... is Kendall Jenner okay? Because she looks like she's about to fall over. And why is Kourtney Kardashian's left arm smaller than her right?
Calvin Klein has since cleared up the pregnancy confusion with a very obvious explanation.
The photos were shot in March of this year, weeks after Kylie gave birth to baby Stormi Webster on February 1 and a month before True Thompson's arrival on April 12.
Kylie also tweeted how "special" she found the campaign which she shot three weeks after giving birth, with fans flooding in with messages of support and admiration for the new mum.
shot this beautiful campaign for @calvinklein by @willyvanderperre just 3 weeks after i gave birth! I also love that baby true joined us for the shoot. Such special pics ????

Join Our Family. #MYCALVINS

See more at https://t.co/kkqgurWd1e pic.twitter.com/lD418DUwY5

— Kylie Jenner (@KylieJenner) August 1, 2018
Now that we've solved the mystery of the baby bump, can someone please explain how Kylie went from 'with child' to posing in her underwear three weeks after giving birth to a child? We are thoroughly impressed.