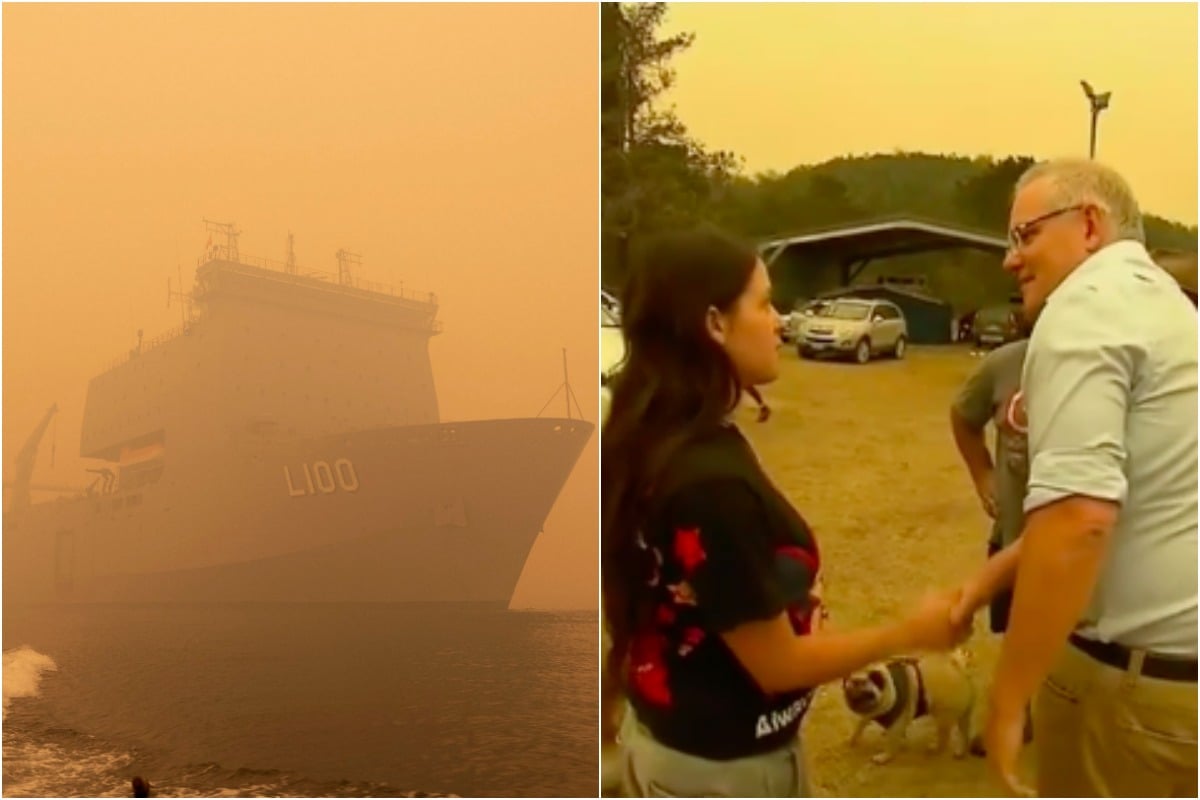 As of today, more than five million hectares of Australian land has been lost to bushfire this season.
We've lost 19 human lives – three of which were volunteer firefighters.
We've lost 480 million – almost half a billion – animal lives.
At least 1400 homes have been destroyed.
But these are just the numbers, these figures don't put into perspective the emotional turmoil, the fear, the worry, the heartbreak.
Here's an insight into the fear. Tracey and her family ran for their lives last week as fire licked its way up their holiday home. Post continues after video.
If we were to compare the destruction on a global scale, the 2019 Amazon fires (across four countries) destroyed 906,000 hectares, and the California fires burnt 102,000 hectares. The fires in NSW alone have burnt through an area the size of Belgium.
The fires in Australia right now are unprecedented. The scale of this disaster is unfathomable.
The even more terrifying reality is that they're far from over. Yes, the fires are still burning, but we're also now facing a humanitarian crisis because of the scale and unrelenting nature of them.
Victoria's Gippsland.
A state of disaster has now been declared in Victoria.
The number of people missing in the bushfire-affected communities of the East Gippsland region has risen from 17 overnight to 30.
Another person has been confirmed dead, taking the death toll in the state to two.
Buchan resident Mick Roberts was found dead at his home. The identity of the second fatality isn't yet known, but it's believed the man suffered a medical episode while fighting the fires.
As authorities search for those still missing, residents in the East Gippsland and Alpine areas have been urged to leave now ahead of the weekend. They're being told they have a "small window of opportunity" to get out.