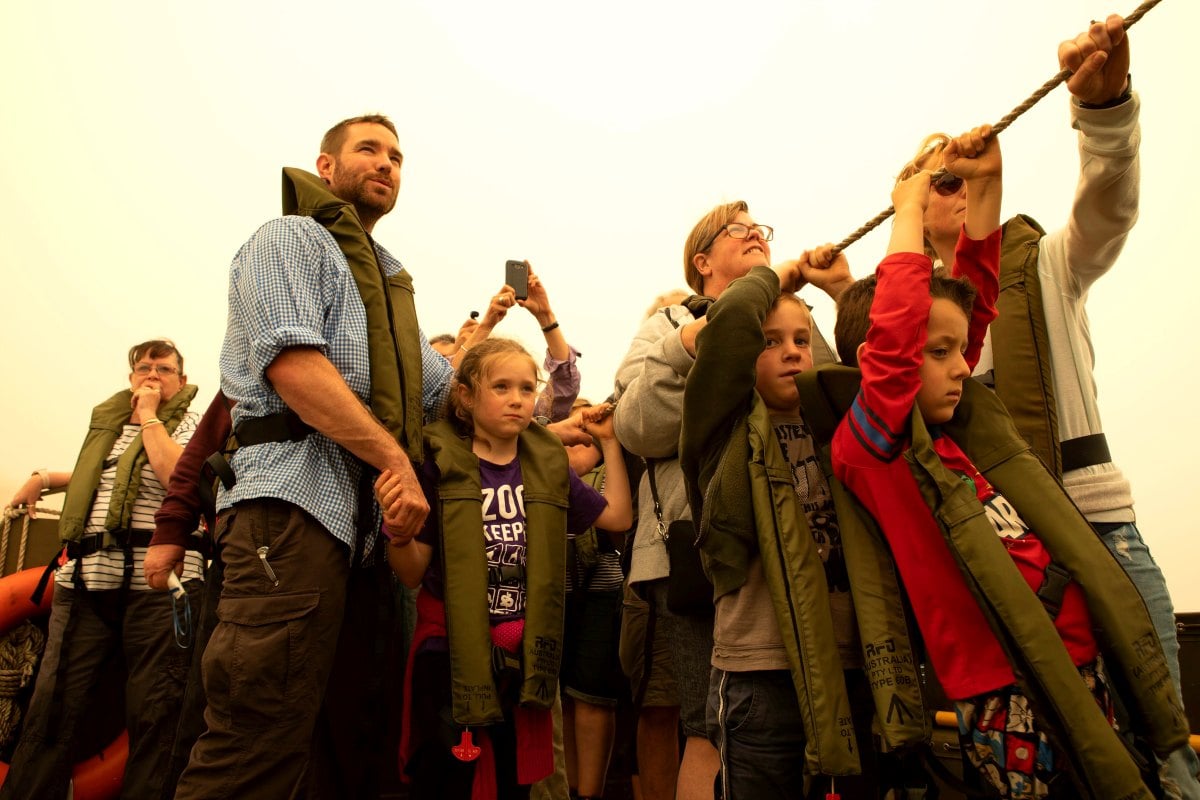 There is this sick feeling amongst Australians right now–- those of us who aren't directly affected by the bushfires.
You can feel it at the coffee shop while making small talk with the barista, you could feel it at celebrations of a New Year that felt a little bit wrong, you can feel it as soon as you log into Facebook or Instagram and see the outpouring of desperation. "How do we help?!" is the question we're all asking.
To those doing it tough right now – fire might not be licking at all of our doorsteps – but Australians are rallying.
You're not alone.
Thankfully, some compensation has been announced for volunteer firefighters. Post continues after video.
Here are some of the ways fellow Aussies are lending a hand, and some of the ways you can help as the NSW South Coast and Victorian Gippsland prepare for the horror conditions expected today.
In the tennis world, Nick Kyrious is leading the charge.
He started with a plea to Tennis Australia, "surely we can do a pre Open expo to raise funds?," he asked.
C'mon @TennisAustralia surely we can do a pre @AustralianOpen exho to raise funds for those affected by the fires? ????????‍♂️????????‍♂️

— Nicholas Kyrgios (@NickKyrgios) January 1, 2020