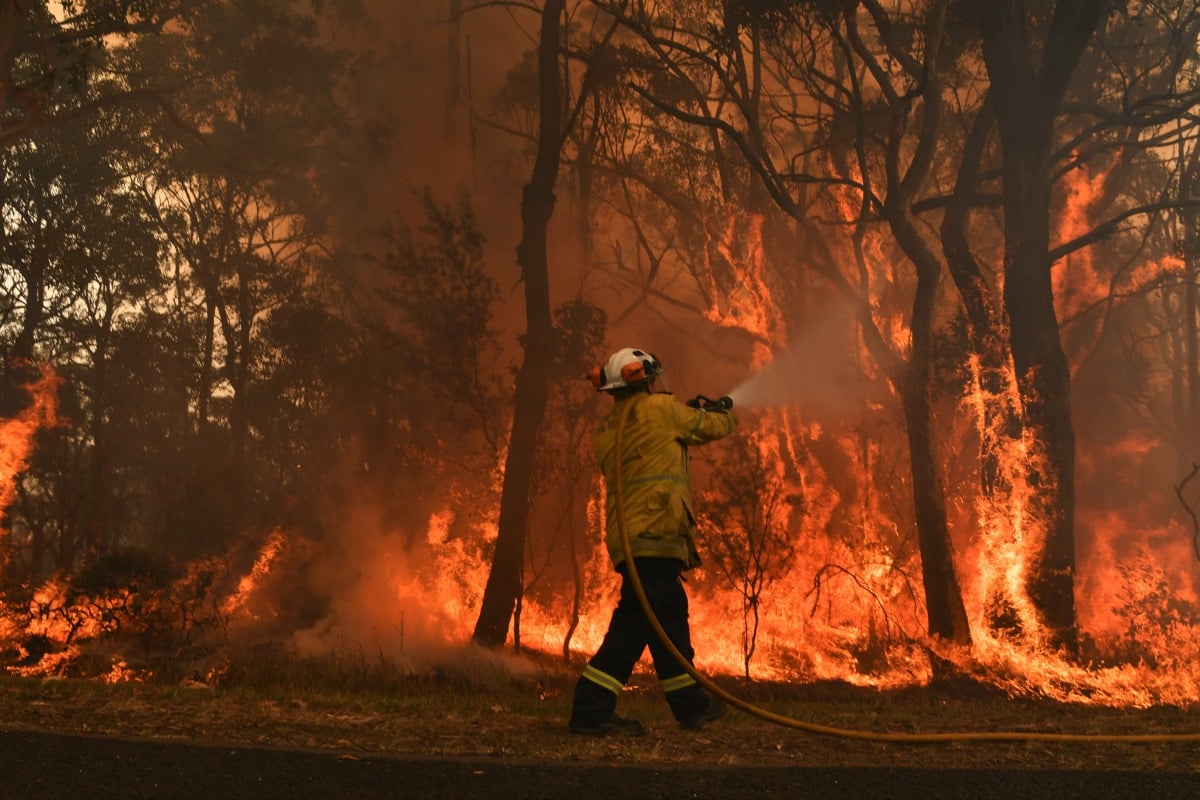 There are more than 70,000 volunteers and around 900 paid staff in Australia's Rural Fire Service.
For months, firefighters have been battling blazes all across the country. Daily.
The country is in the middle of an unprecedented bushfire crisis: In New South Wales alone, we've already lost close to three million hectares of land, 724 homes, 49 facilities and 1582 outbuildings and six lives, and it's not predicted to get easier anytime soon.
Do you have a bushfire survival plan? Post continues below video.
The Prime Minister has for weeks insisted professional and volunteer firefighters have all the resources they need.
But on Thursday, Scott Morrison announced $11 million for the country's aerial firefighting capabilities.
The immediate cash injection will allow the National Aerial Firefighting Centre to buy more aircraft or extend current leases.
"The federal government is responding to all of the needs that have been presented to us by our state and territory authorities," he said.
Morrison said he was advised firefighters had all the equipment they needed, after reports emerged that masks were being paid for through crowdfunding websites.
Leighton Drury, NSW State Secretary of Fire Brigade Employees' Union is calling for more action and resourcing as we head into the heat of summer.
"We aren't even in the heart of summer yet and we are already stretched. When we get weeks with a number of consecutive days over 30 degrees and westerly winds these fires will really take off and become more dangerous and destructive than anything we've seen so far." he said.
Firefighters have been crowdsourcing.
On Wednesday, the Copacabana Rural Fire Brigade, based on NSW's Central Coast, made a public appeal for donations to purchase fire fighting masks.