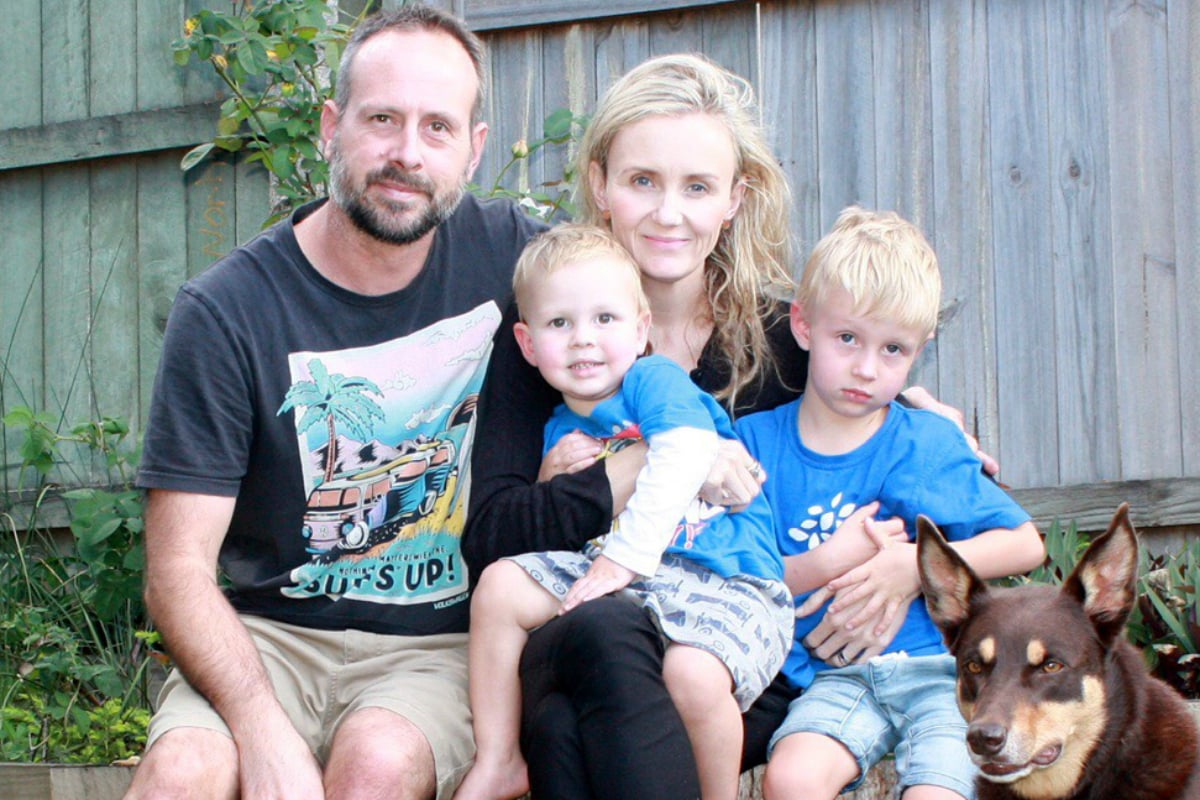 Monday the 20th of August 2018 will be forever etched in my memory. Like a bad tattoo that you wished you had the foresight to not go ahead with, it will stay with me forever.
My new life began when I was at an appointment with my three-year-old son. I had a missed call on my mobile, and I instinctively knew that it was my GP. When I listened to her message asking me to come into the practice that day, I of course knew that she had bad news for me.
The facts on bowel cancer. Post continues after video.
On the Friday prior, I had undergone a colonoscopy to investigate some non-specific intermittent stomach cramping, and some mild occasional stomach bloating and pain. I have no family history of bowel cancer or bowel disease, and I had no bleeding. But what I do have is a trust in my intuition, and my body was telling me that 'something just wasn't right'. I had recurrent niggling thoughts, like 'I really should see a doctor about that bloating' and 'hmm, that cramping just isn't normal'.
Acting on the symptoms, and a skilled GP assessment and referral pathway, has saved my life.