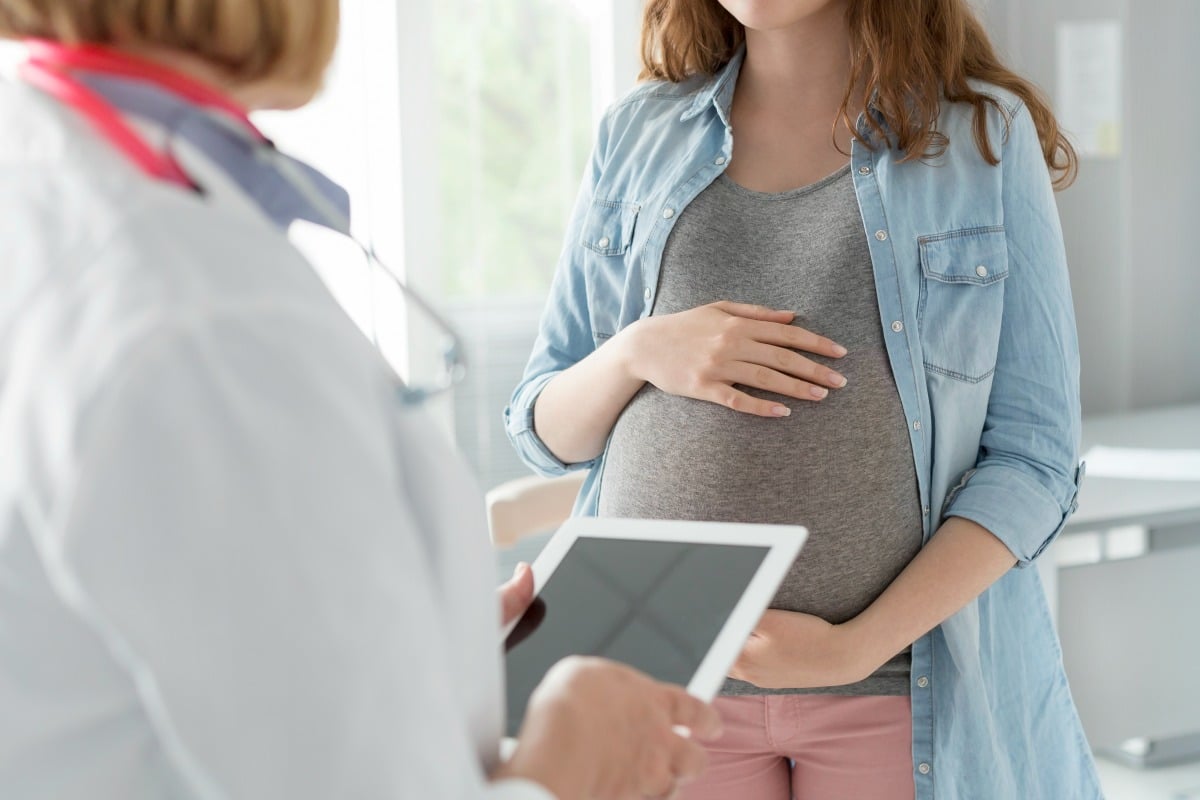 31-year-old *Mel recently discovered she was pregnant for a third time. After confirming this with her GP he asked he the following question:
"Would you like to continue with the pregnancy?"
Mel tells Mamamia she was quite taken aback when asked this by her doctor.
"I wasn't quite sure why he had asked me this. I was obviously older this time, so I thought perhaps this might be why. I had never been asked this before so I was bewildered," she said.
For Mel, although the pregnancy wasn't planned, it was still quite clearly happy news.
"I was smiling when he confirmed the pregnancy, there was definitely no reason to think I was unhappy."
As well as being obviously delighted with the news, Mel is also both physically and mentally healthy as well as having two previous pregnancies that were carried to full term without any major issues.
"There was no reason I could think of for him to be asking me this," Mel said.
The many, many things pregnant people never say… 
Although this question seemed to be quite a strange question to ask, it turns out that it isn't a strange question for some GPs to ask because Mel's situation wasn't a one off.
In fact, another woman named *Kate  who was seeing an entirely different GP told Mamamia the same thing happened to her when she fell pregnant for the first time seven years ago.
"I was younger I suppose [23] but I had been married for a year, had no health issues and was financially stable," she said. "We had been actively trying to start a family, so my reaction was definitely one of happiness and excitement."
So, with two different GPs asking two different women this same question, is asking this common practice? And is it really OK for a doctor to ask this question?
Obstetrician, Dr. Patrick Moloney says asking woman whether she would like to continue with her pregnancy or not "is not common in private obstetric practises."