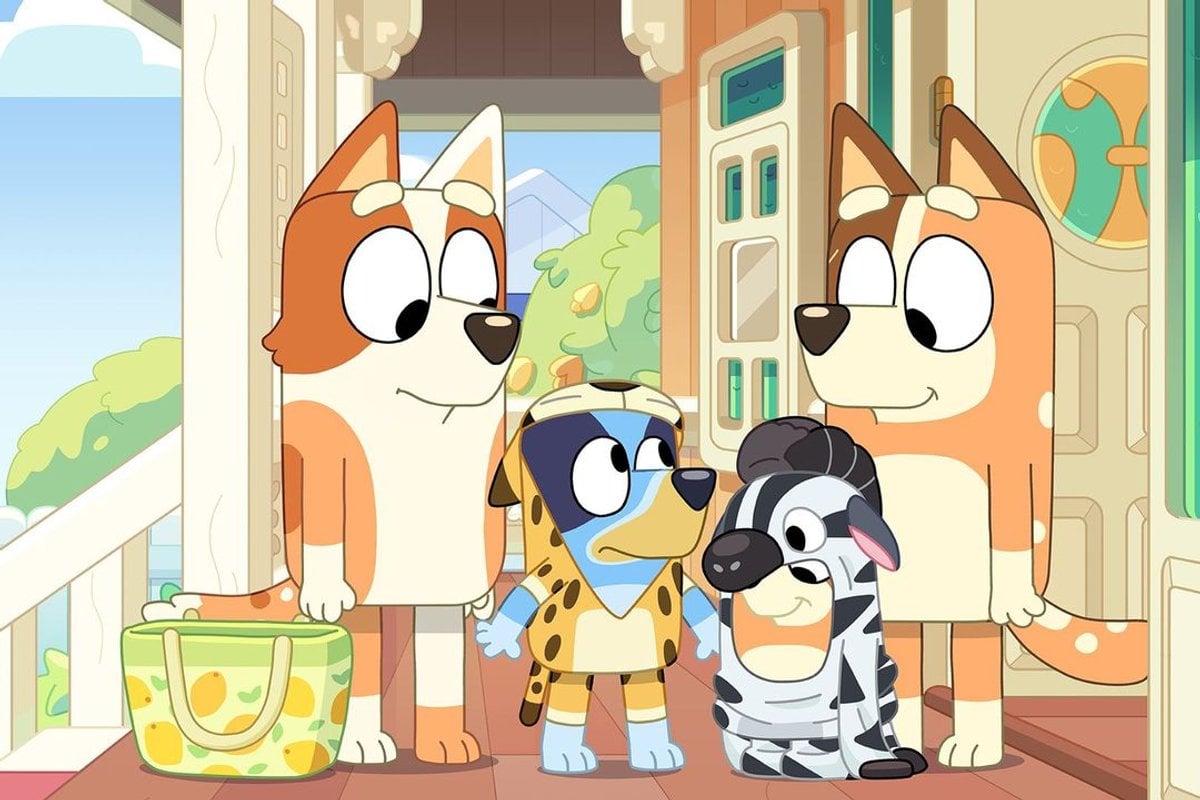 Whackadoo! It's been five years this month since Bluey came into our lives, making kids - and parents - chuckle with the antics of Bandit, Chilli, Bluey and Bingo Heeler as they go about their lives in Brisbane.
The cartoon is the highest-rating program in the history of ABC Kids, and it's also an unexpected resource for parenting. Here's what I've learnt about raising kids from Bandit and Chilli...
The 'boring' parent is actually the unsung hero.
I don't know about your household, but in mine, I get a bit of stick for being the 'boring' parent who is all about the rules and routines, and tedious things like, you know, making sure everyone eats when they're supposed to and goes to the toilet before we go out to avoid emergency bathroom stops at inconvenient times. I have fun and play with my kids, but I run a tight ship when I need to because someone has to, right?
It's not uncommon for dads to get the credit for being the 'fun one', the one who's more chill and just lets the kids be kids.
But the boring parent, aka Chilli, gets the ultimate validation in The Pool. After telling her family to make sure they've packed the essentials for a day at Uncle Stripe's pool, Chilli is deemed a "fusspot" by Bandit, Bluey and Bingo. They just want to have fun, so why can't mum stop being a drag?
From what I've gathered about parenting, many mums like to be organised and prepared for all events, while many dads have a way of just figuring it out along the way, tackling any problem if and when it arises. Bandit falls in the latter category: when they get to the pool, he realises the kids have no shoes, he's forgotten Bingo's floaties, they have no sunscreen on and have to stay in the dwindling shade, Bluey hasn't brought the sinkies she needs to play the sinkies game, there's no food for morning tea. There are also no towels.