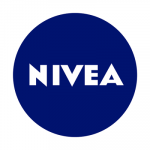 Thanks to our brand partner,
NIVEA
Before becoming a parent, my definition of "sleep deprivation" was feeling a little tired because I'd stayed up later than normal reading my page-turner of a book. When my baby daughter rocked up, I finally understood why depriving humans of sleep has been used as a torture technique for centuries. I was exhausted in every pore of my body. I could've happily slept standing up. I started sentences and didn't quite know how to finish them and I looked and felt approximately 947 years older in a matter of weeks. I'm really selling parenthood, aren't I?
While I couldn't control how much sleep I got (thanks adorable, hungry little human alarm clock), there were some things I relied on heavily as a new mum to help me feel and look fresh when I felt anything but.
1. A night cream with a difference.
In the early days, washing my hands after changing my daughter's nappy was about as much "self-care" as I could handle. But I quickly realised that when I spent a moment using my beloved beauty products, I felt much, much more equipped to tackle anything. Enter, NIVEA Q10 plus C Anti-Wrinkle and Energy Skin Sleep Cream. If this tube of goodness had an official job description it'd be "brightening and caring for sleep-deprived skin". After cleansing my face I'd pat a generous dollop of this lightweight cream onto my face, neck and chest (a little goes a long way). Quick. Easy.
It's packed with two powerhouse antioxidants: Coenzyme Q10 and Pure Vitamin C. The Coenzyme Q10 neutralises free radicals and helps to boost collagen production in the skin, while the Pure Vitamin C evens out skin tone and promotes cell turnover leaving skin bright and happy. The beauty of this sleep cream is that it works while you're catching zzzs - no fussy application or confusing seven-step routine - just apply and fall into an exhausted heap in bed. The result? My skin looked brighter and my mood certainly was too.
2. Add an eye treatment into your routine.
You can use all the foundation, concealer or illuminator in the world, but when you're running on next to no sleep, your eye area is always a dead giveaway. Which is why NIVEA Q10 plus C Anti-Wrinkle and Energy Eye Treatment has become a product I reach for when I'm feeling particularly fatigued. Packed with the same skin-loving duo in the NIVEA Q10 plus C Anti-Wrinkle and Energy Skin Sleep Cream (hello pure Vitamin C and Q10, old friends), this concentrated treatment gives tired skin the attention it deserves. Dab a teeny amount - a drop the size of a grain of rice will do - under and over your eye area for brightening results. For a soothing treat, pop it in the fridge so it's delightfully cold on application.
3. Soak it up.
I've never been a "bath person". In fact, my bright yellow tub was left bare and neglected until my daughter showed up. Now? A steaming bath is my precious little slice of serenity that helps me to recharge when I'm fantasising about even 10 minutes of sleep (or get a rare moment to myself). I burn some of my favourite candles and sprinkle in The Soak Life's Salty Coconut Bath Soak in Bora Bora. The tropical scent is divine and the mix of therapeutic salts and ingredients makes me feel rejuvenated, even if I only managed to soak for a few minutes. I'm calling it: There aren't many problems a warm bath won't solve.
4. Put the hot "T" in your toolkit. I mean "tea".
I know what you're thinking - there's nothing particularly spectacular about a hot mug of tea. Well, I beg to differ. Thanks to the nature of the 24-hour-a-day job that is being a parent, the average temperature of a tea consumed by a mother is at best, lukewarm, at worst, freezing over. Yes, the "mother drinking the cold tea" is a sad cliché because it's so very common.
Take a break every now and then to just sit down and drink your damn tea - chamomile, peppermint, earl grey, whatever - while it still has wisps of steam coming off it. It's a small and simple pleasure that will add some warmth to your day and wipe away a little of that all-consuming exhausted feeling.
What do you do to refresh yourself when you're sleep deprived?
This content was created with thanks to our brand partner Nivea.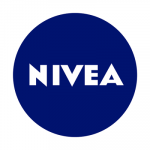 Supercharge your skin
Tired, dull looking skin? Fight back and supercharge your skin with new NIVEA Q10 plus C sleep cream; its powerful combination of pure vitamin C and Q10 energises skin cells to regenerate overnight, fighting dullness & fine lines, so you wake up looking refreshed and healthy.