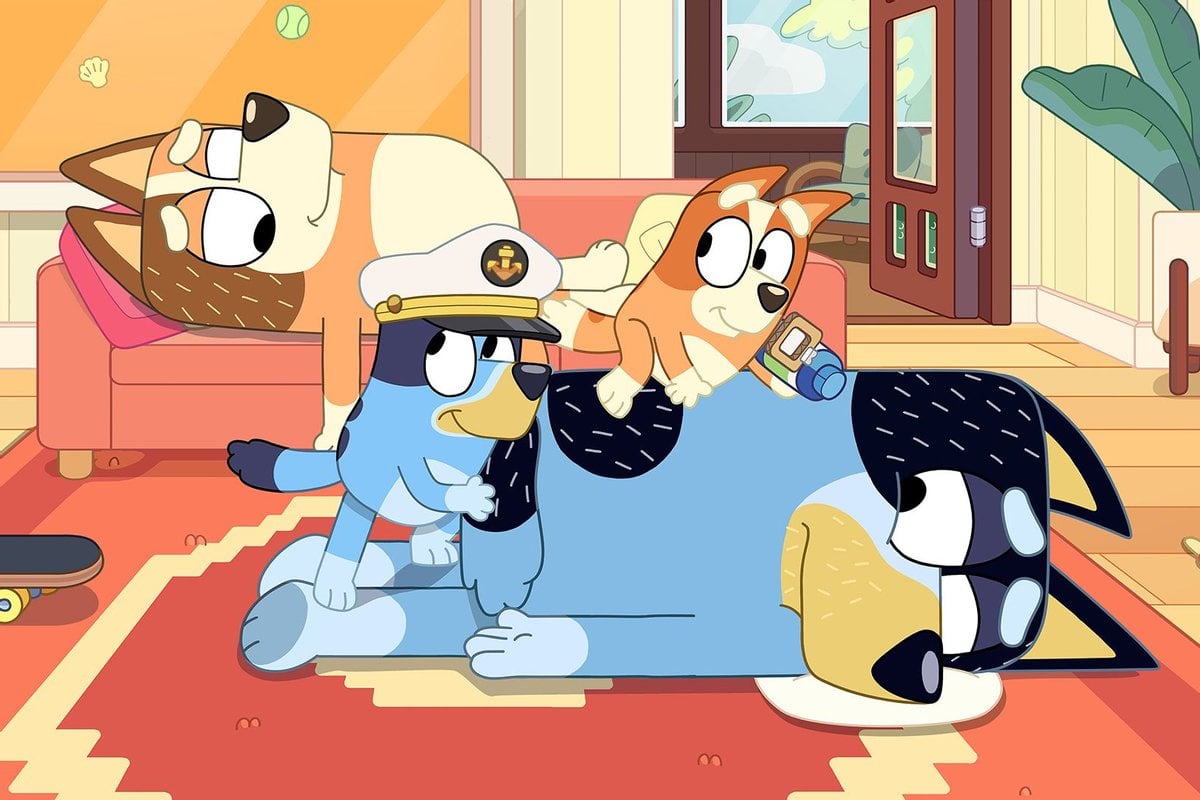 Firstly Chilli, I wanted to start by saying that I bloody love your work. Motherhood is a tough gig, babe. The tumultuous territory of raising small humans (or… ahhh… dogs, in your case) can be rough, and you nail it lady.  
But… I need to be honest with you about something.  
You need to drop the mother guilt trope. You need to do it for yourself, your kids, and I don't want to put too much pressure on you… but for women all over Australia.  
Watch: Parents and kids alike are loving ABC Kids' Bluey. This is why. Post continues below.
This morning (at 5:15am when my seven-year-old decided to start her day – yay for six weeks of holidays), I agreed to watching the latest episode of Bluey. 
My husband and I do this often. We love having you in our lounge room. We laugh with you. We cry with you. He declares 'you're such a Chilli' and I'm like 'why can't you be more like Bandit?' 
But this morning Chilli… I'm not proud to admit this, I just.. well… I got really cranky with you.  
The episode was 'Whale Watching' and it features you and (aforementioned Dad who makes every Australian woman I know wonder if maybe they're mildly attracted to a fictional dog) Bandit lying in the family room, nursing what appears to be a hangover.  
No, no, no – this isn't about the the perils of 'wine time' for Mums. There's no judgement here Chilli. You need to blow off some steam from time to time and if having some wines is your jam then I am all for it. 
Bluey actually mentioned something about you dancing on Muffin's parents BBQ table! I hope Muffin's mum joined you. She needs to let her hair down (just between you and me that Muffin is a bit of a twat).  
So… your daughters were begging you to play. To be specific, you were requested to embody the role of 'The Whale'. 
You did the best a dehydrated and exhausted mum can do… you gave half-arsed attempts at whale sirens, pretended whales ate corn chips and sour cream and got your girls to fetch them for you (truly inspirational) – basically, you did your best to tap out.  
Chilli, I was so proud of you. You NEVER tap out.