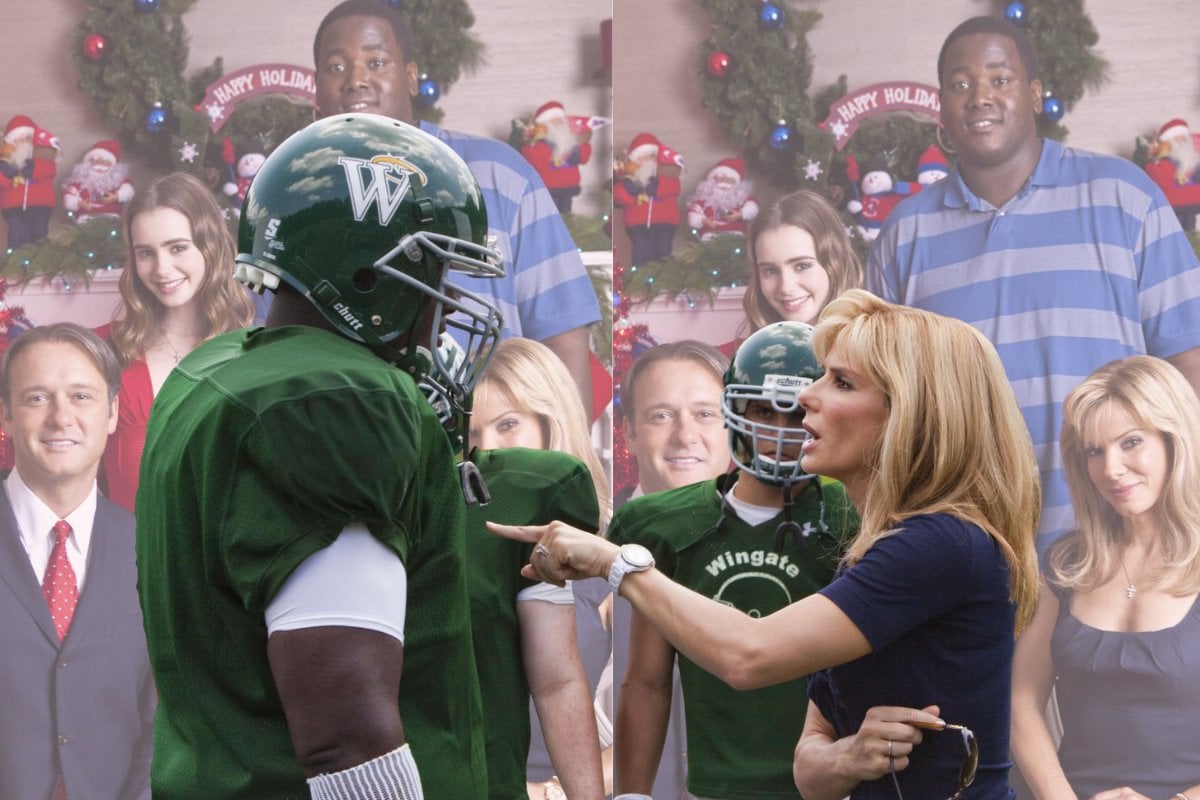 In 2009, The Blind Side hit cinemas and brought us all to tears.
It told the 'true' story of Michael Oher. The 192 centimetre 17-year-old from Tennessee whose mother was a drug addict and left her son to fend for himself. The teen had been bouncing around foster homes, friend's couches and the streets since he was 11, before he was taken in by a friend's mum on Thanksgiving in 2004.
Enter Sandra Bullock, who won an Oscar for her portrayal of Leigh Anne Tuohy, the determined and domineering matriarch who pushed and supported Oher into becoming an NFL star.
He went on to have an eight-year football career, playing for the Ravens, Titans and Panthers, his story was told first through the book by Michael Lewis, and then the movie, which grossed over $462 million.
But 14 years later, it's been revealed that the true story was actually very different.
It was all a lie.
It turns out Oher was never adopted by Leigh Anne and her husband Sean.
Instead, the then 18-year-old was tricked into signing a conservatorship contract, which meant his legal rights were stripped away and he never made a single cent from the film, as reported by NBC News.
In the meantime it was the Tuohys, including their birth children, who benefited from his business deals.
It wasn't until six months ago, in February 2023, that the now 37-year-old finally learned what had happened, "to his chagrin and embarrassment". On Monday he filed a 14-page petition in Shelby Court, Tennessee to terminate the conservatorship.