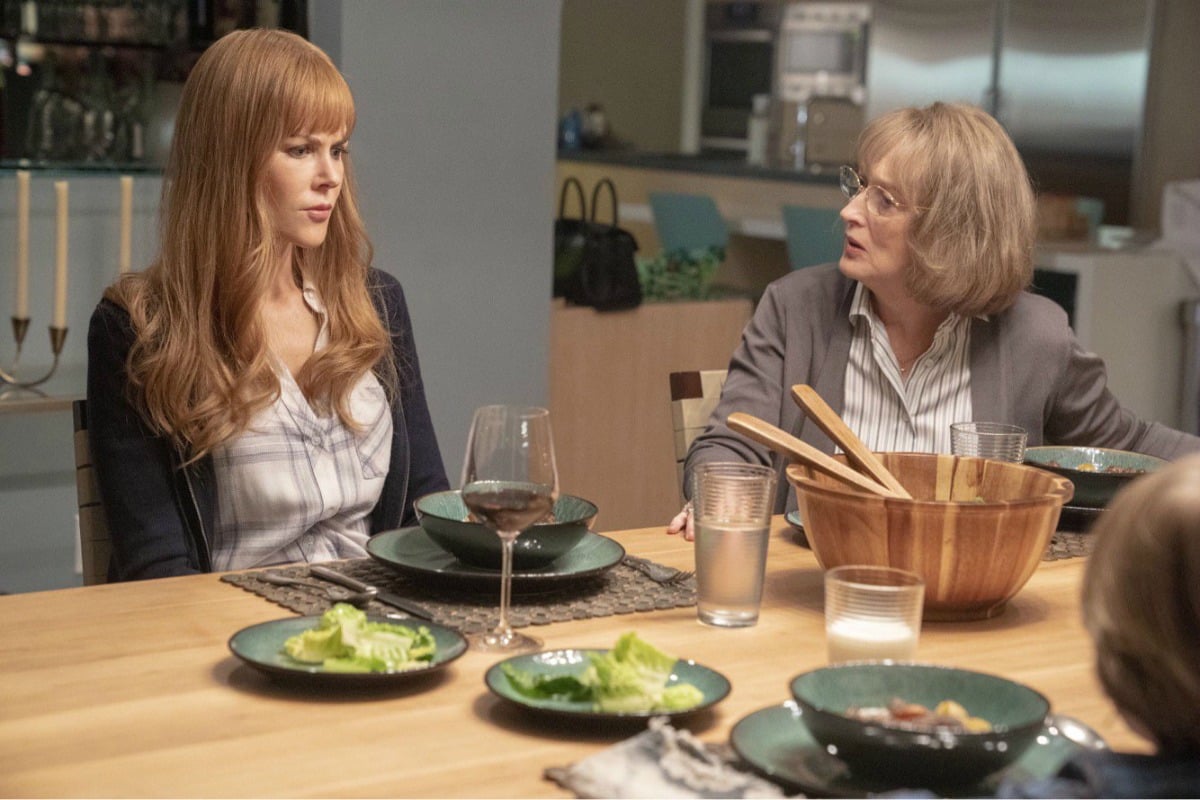 SPOILER ALERT: This post contains big spoilers for Big Little Lies season 1 and the first two episodes of season two.
Get excited, Big Little Lies fans.
After months of waiting, the long anticipated release of the second season of Big Little Lies is finally here.
Now the show is no longer following Liane Moriarty's novel of the same name, it's safe to say fans have a lot of new theories about what's to come for the Monterey Five a.k.a Madeline, Celeste, Jane, Bonnie, and Renata.
Watch the official trailer for Big Little Lies Season 2 below. Post continues after video.
In case you've forgotten, season one of the show wrapped up when Bonnie (Zoë Kravitz) pushed Perry (Alexander Skarsgård) down the stairs to his death.
Now, in season two of the show, the women of Monterey Bay are all grappling with the pressure of keeping their very big secret.
Perry's wife, Celeste (Nicole Kidman), seems to be particularly struggling with her husband's death – especially now that Perry's mother, Mary Louise (Meryl Streep) has come to stay with the family. But there's one particular theory that has fans feeling very concerned for Celeste.
You see, at the start of the second episode of season two, we saw Celeste hazily driving her car before she veered off the road and crashed her vehicle.
Speaking to Madeline (Reese Witherspoon) after the accident, Celeste admitted that she had taken a sleeping tablet before bed and had no recollection of getting into her car.