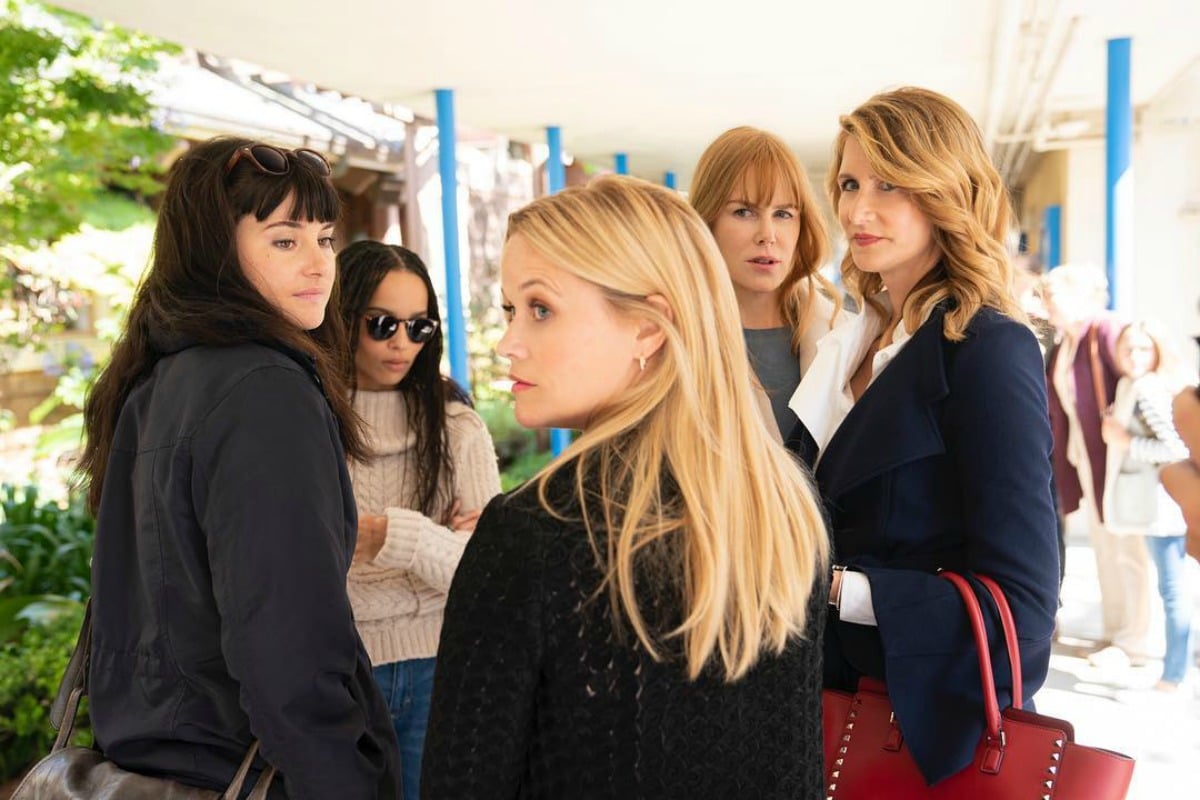 SPOILER ALERT: This story contains spoilers for Big Little Lies season one.
Good news, Big Little Lies fans.
We finally know when the second season of the drama is set to drop.
According to HBO, Big Little Lies will premiere in June this year.
Posting to Instagram this week, executive producer and lead actress Reese Witherspoon shared a photo of the reunited cast alongside new cast addition Meryl Streep.
"Keep your friends close, and your happy hour crew closer," the actress wrote.
Last month, HBO shared the first photo of the cast – Madeline (Reese Witherspoon), Celeste (Nicole Kidman), Jane (Shailene Woodley), Bonnie (Zoe Kravitz), and Renata (Laura Dern) – in a police lineup wearing their dishevelled costumes from the season one finale party that ended in Perry's death (played by Alexander Skarsgard).
And after seeing this photo, we couldn't possibly be any more excited.
With the next season just a few months away, here's everything you need to know about Big Little Lies season two.
Who will be returning in season two of Big Little Lies?
Once again, Reese Witherspoon and Nicole Kidman will return as lead actresses and executive producers of the series.