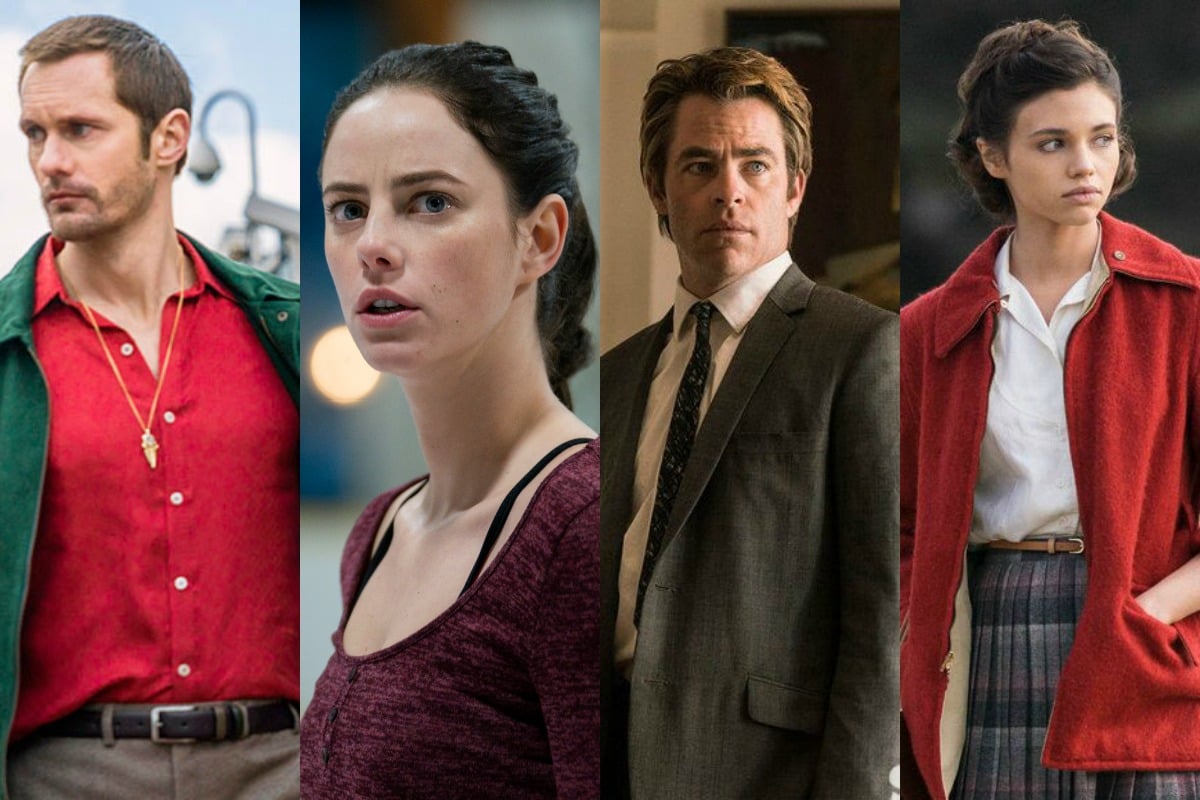 Some might say that meditation, exercise or even getting a good night's sleep is the key to keeping it all together when stuck inside the walls of your own home while social distancing.
But those who are really in the know have already realised that all you need to keep your spirits high is to immerse yourself in some quality dramatic TV shows, shows that will make you less interested in fresh air and more invested in the next plot twist.
From a brutal true-crime drama to a romantic spy thriller, here are six addictive dramas you can watch this weekend that'll make sure you never want to leave the house again.
I Am The Night
If you like prestige TV dramas that are hooked on infamous true-crime cases, then I Am The Night is your new weekend binge-watch.
This critically acclaimed limited series tells the story of a teenage girl called Fauna Hodel (India Eisley), who was given away at birth and sets out to learn more about her real family and their crime-riddled past.
She then becomes entangled with disgraced news reporter Jay Singletary (played by Chris Pine) and together they trace her past back to the events of the Black Dahlia murder, a case based on the real-life story of murdered women Elizabeth Short, whose body was found in Los Angeles in 1947.
Watch it on Stan
Boardwalk Empire
Boardwalk Empire is a perfectly crafted period drama focusing on the struggle for power over Atlantic City during the Prohibition period of the 1920s and 1930s.
The plot is hooked on Enoch "Nucky" Thompson (Steve Buscemi)  the corrupt treasurer of Atlantic County, who is based on a real figure,  and his unlawful wheelings and dealings with the other shady characters including mobsters, politicians, and government agents within the city.
It's a fascinating look into the world of organised crime, with many of the storylines from the show's five-seasons based on real-life events.
Watch it on Foxtel Now.
For more TV recommendations, listen to Mamamia's daily entertainment podcast The Spill.
The Little Drummer Girl
Before actress Florence Pugh became Hollywood's next It Girl, thanks to break-out roles in Midsommar and Little Women, she starred in the prestige drama series The Little Drummer Girl.
Pugh stars as young English actress Charlie, who meets Israeli intelligence officer Gadi Becker (Alexander Skarsgård) while on holiday in Greece and becomes immersed in a plan to infiltrate a Palestinian group plotting terrorism in Europe.
The Little Drummer Girl is both a high stakes drama and a sweeping love story set in the late 1970s and based on the novel of the same name by John le Carré.
Watch it on SBS On Demand.